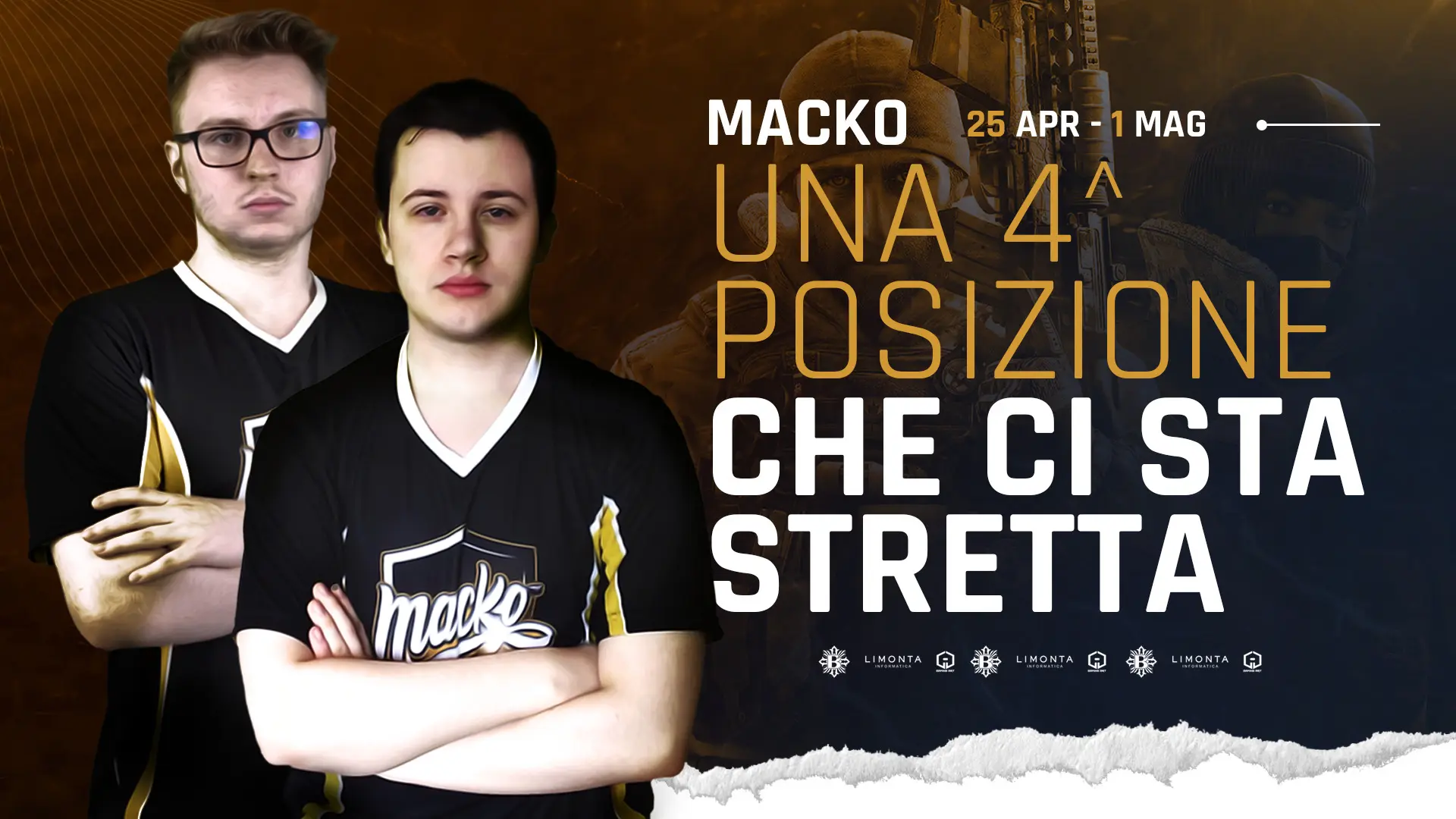 Una quarta posizione che ci sta stretta
Ciao Tifosi! Dopo la scorsa settimana serviva un po' di calma meritata. I nostri ragazzi di League of Legends si stanno prendendo del meritatissimo riposo, mentre quelli di Rainbow Six Siege hanno ormai ripreso il ritmo e ci hanno tenuto compagnia per tutta la settimana.
LEAGUE OF LEGENDS MAIN TEAM
Dopo quasi 3 mesi di gaming house life, i nostri campioni di LoL sono tornati a casa per ricaricare le pile prima del summer split del PG Nationals. E a noi piace ringraziarli così.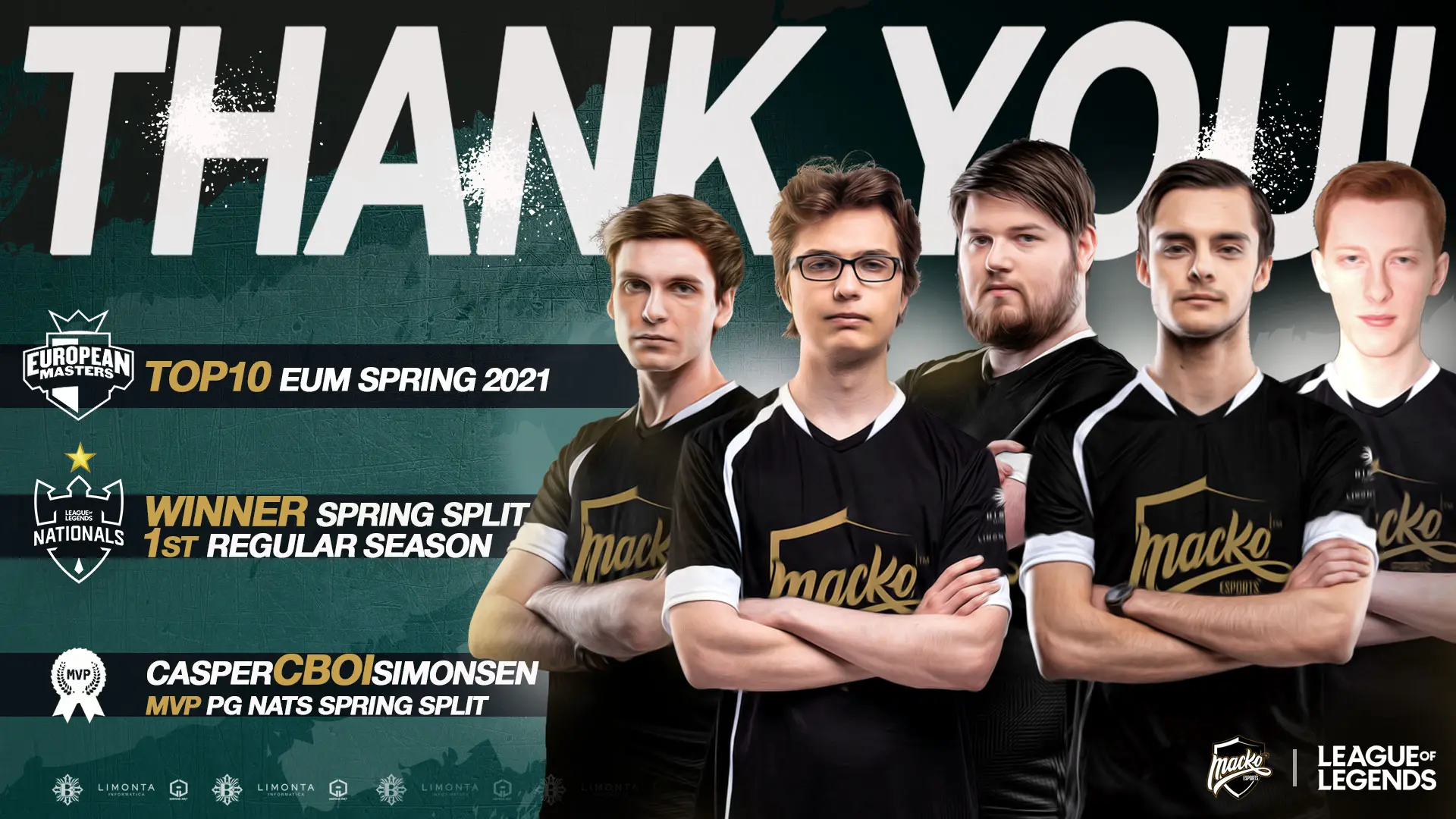 RAINBOW SIX MAIN TEAM
Altra settimana di PG Nationals per il nostro quintetto campione in carica. I primi avversari sono gli IGP in una Kafé Dostoevskij in cui i nostri attacchi sono lenti ma efficaci e le nostre difese abbastanza solide da consentirci di vincere il match 7-2, forse ispirati dai colleghi dell'Academy di cui leggerete tra poco qui sotto. Prima di passare al BeSerious, però, c'è ancora un match di cui parlare, ovvero quello contro gli Hmble, valido per il sesto playday del campionato.  Un avversario, questo, tradizionalmente insidioso che ci inchioda sul 7-5 dopo una partita estremamente combattuta. Chiudiamo la settimana in una quarta posizione che onestamente ci sta stretta.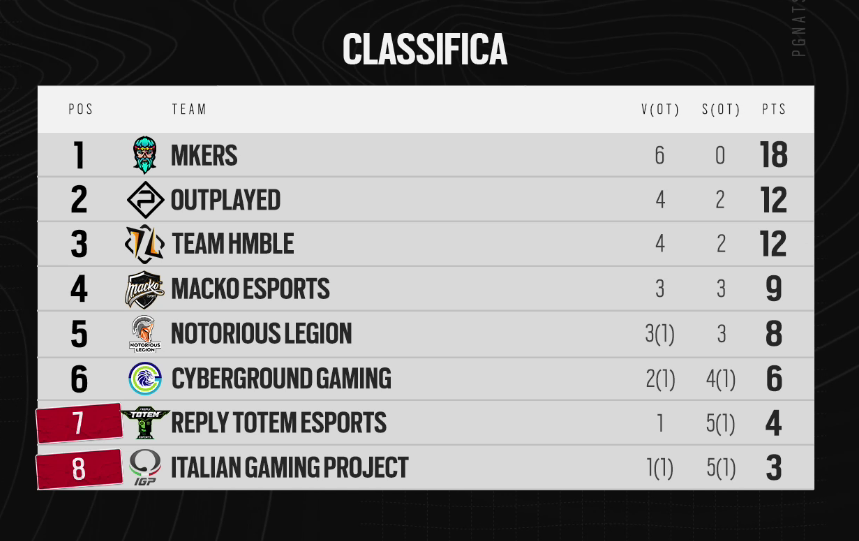 PROSSIMO MATCH:
PG Nationals Spring Split:  MACKO Esports vs Notorious Legion, mercoledì 5 Maggio alle 21.30 su http://bit.ly/R6TwitchIT
RAINBOW SIX ACADEMY
Continua il percorso in BeSerious per i ragazzi della nostra Academy di Rainbow Six Siege, chiamati al riscatto dopo la sconfitta al photofinish di lunedì. Si gioca contro gli Hmble in una Villa in cui iniziamo con la fase offensiva. I nostri ragazzi faticano molto nella prima parte del game ma poi emergono con carattere e personalità portandosi, all'inversione dei ruoli, su un solido 3-3.
Il copione si ripete identico nella seconda fase di gioco dove torniamo a dimostrare la capacità di soffrire e giocare sotto pressione rimontando da 6-3 a 6-6. La partita finisce dunque ai supplementari, dove vinciamo entrambi i round consecutivamente prendendoci due punti molto importanti. Ad inizio settimana, inoltre, nel match giocato contro Fab e i suoi elfi la nostra Academy va a prendersi una schiacciante vittoria per 7-2 in Kafé Dostoevskij.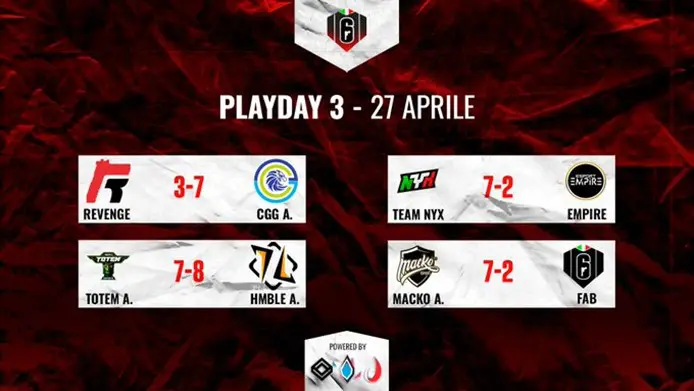 PROSSIMO MATCH:
BeSerious: MACKO Esports Academy vs Cyberground Academy, martedì 18 Maggio alle 20:30 su https://www.twitch.tv/6ixProject
Di Marco Amato.