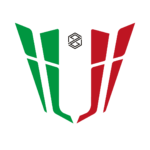 1x PG NATS CHAMPIONS
A team of international talents, national champions and promising young players representing Italy at the European Challenger League. These guys took part to Six invitational, European Pro League and today they proudly represent MACKO™ Esports in Europe. Meet the Champions of the Italian PG Nationals 2020 winter split.
DID WE TAKE "SIEGE" TOO LITTERALLY?