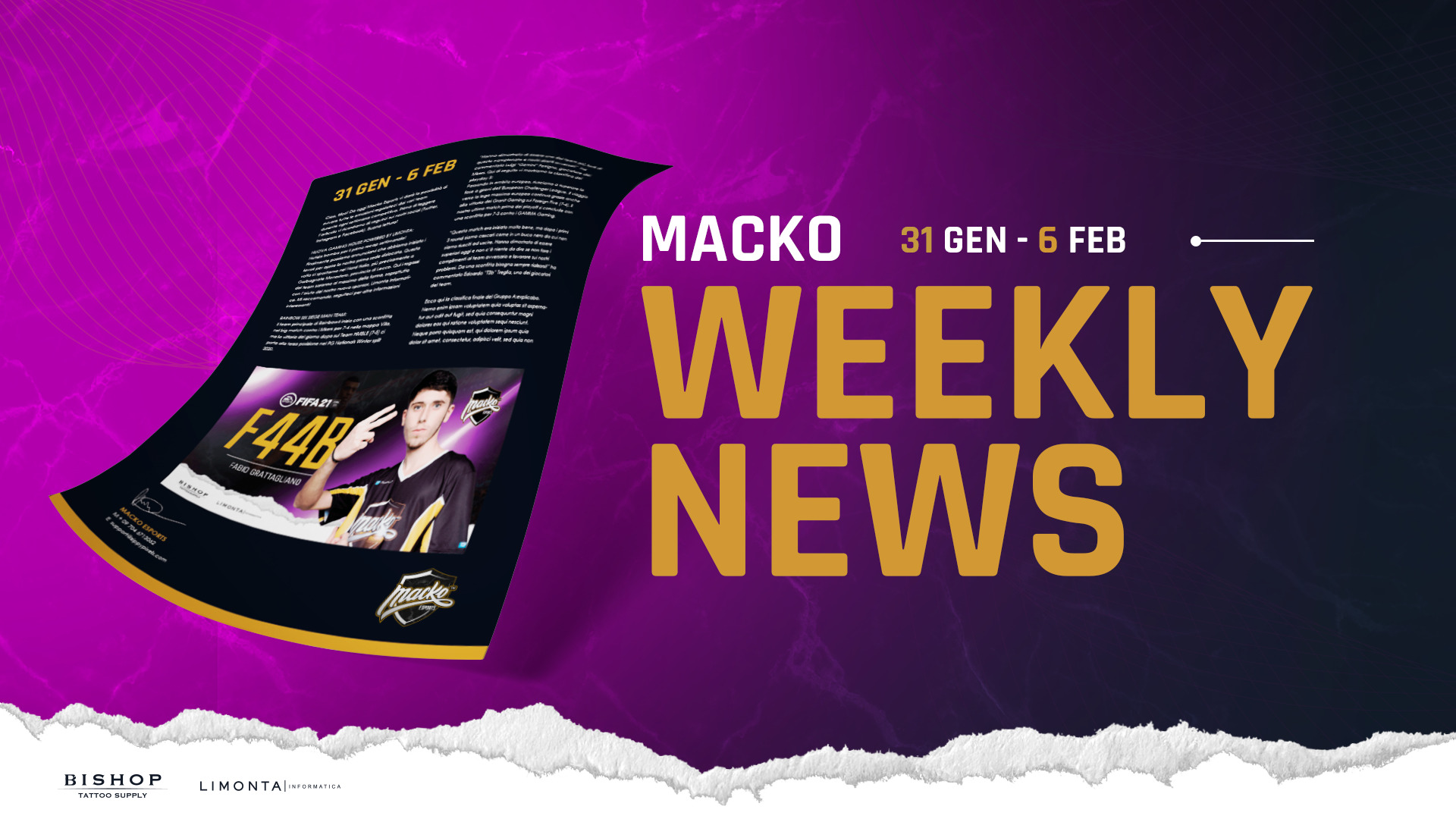 I MACKO™ TORNANO A VINCERE
Ciao tifosi! La scorsa settimana è stata un'altalena di emozioni per i nostri team, ma questo non ha compromesso il nostro spirito combattivo e questa settimana finalmente siamo tornati in noi. Siete pronti? Ricapitoliamo cosa è successo negli ultimi 7 giorni.
LEAGUE OF LEGENDS PG NATS
I nostri ragazzi carichissimi in cerca di riscatto giocano la prima partita del doppio turno settimanale di PG Nationals contro gli Axolotl. La partita segue un pattern molto preciso sin dall'inizio con il nostro team che sembra avere il diavolo in corpo ad ogni fight. Un'ottima gestione delle risorse e del vantaggio, mista ad un'aggressività letale, ci consegna una vittoria importantissima che riporta morale e voglia di migliorarsi sempre di più.
Una voglia che si riconferma anche nella serata di giovedì in seguito al match che apre il girone di ritorno dello split invernale contro Romulea.
eSport. Ancora una volta giochiamo  che, soprattutto, fa bene alla classifica. Torniamo al 2-0, torniamo a riprenderci posizioni importanti e abbiamo fame di continuare a lottare per i nostri obiettivi. Un ringraziamento particolare ai ragazzi di Romulea per il fair play dimostrato di giovedì, in seguito ai problemi di connessione che hanno ritardato lo svolgimento del match.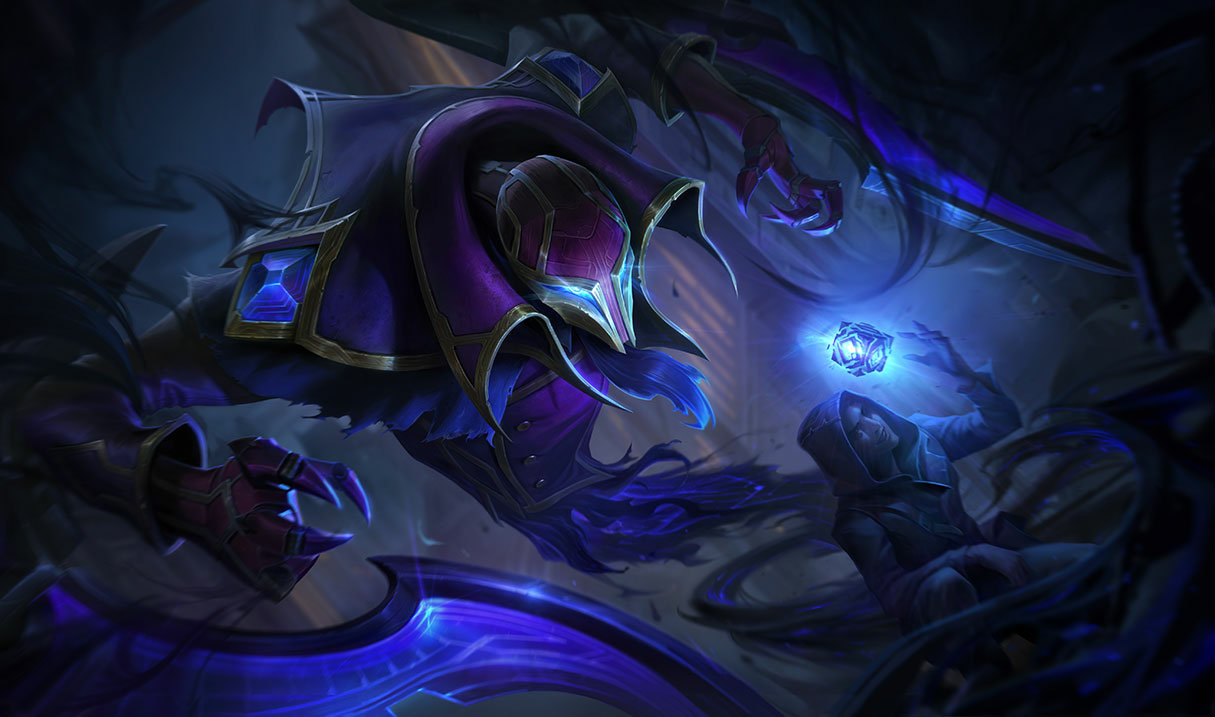 PROSSIMI MATCH
PG Nationals Week 5 su twitch.tv/pg_esports:
mercoledì 10 febbraio 22:00 CET vs Morning Stars
giovedì 11 febbraio 21:00 CET vs GG&Esports
NOVITÀ: FIFA
Avete letto bene sì, in settimana è arrivato un altro importantissimo annuncio: Fabio "F44B" Grattagliano è il nostro primo giocatore della sezione di FIFA21 per MACKO™ Esports. Il nostro Fabio al momento compete per le FIFA Global Series Qualifier 2. Venite a conoscerlo sul suo canale Twitch, guardatelo in azione e vedrete che merita tutto il calore della tifoseria MACKO™!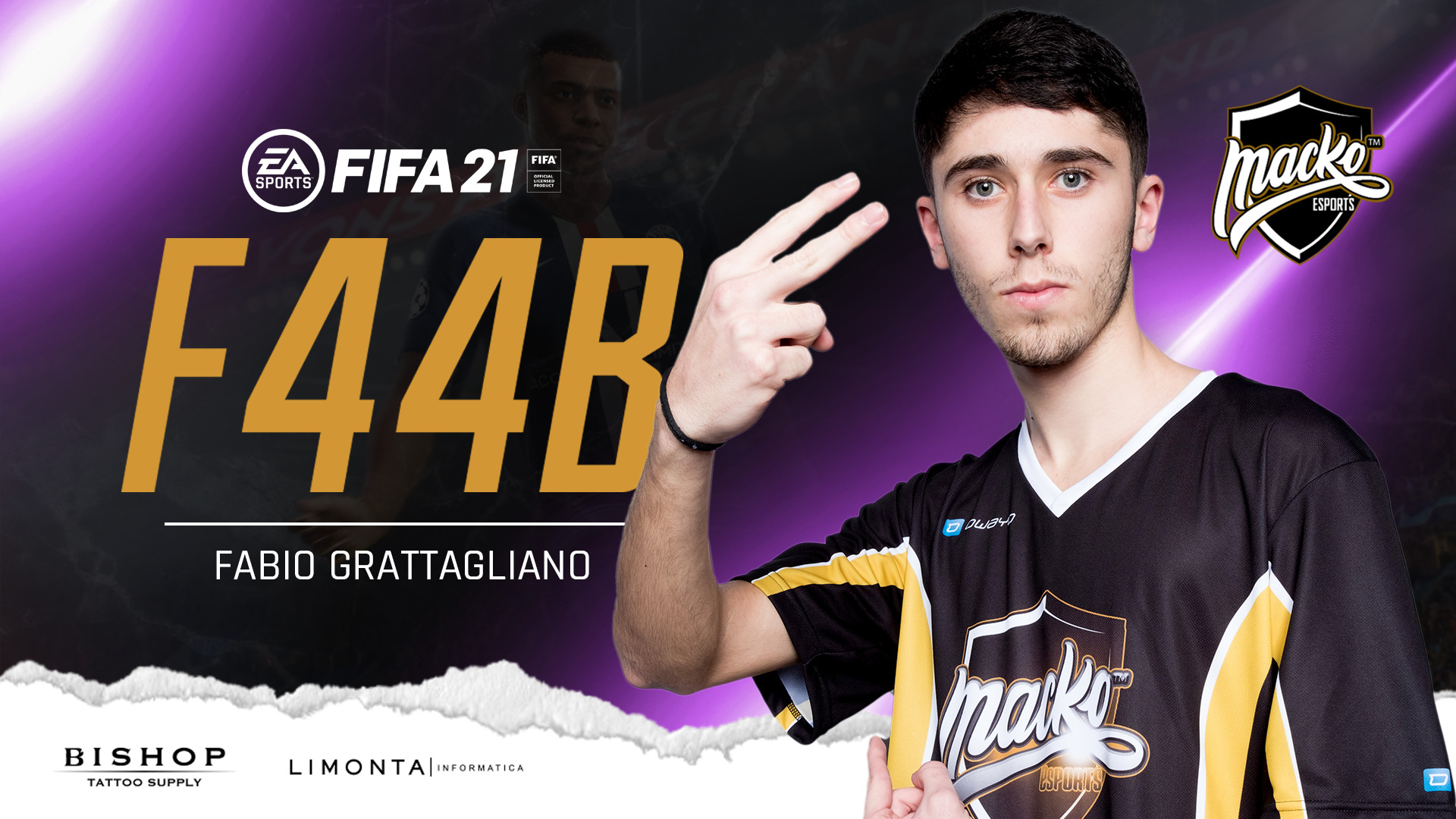 RAINBOW 6 SIEGE: MACKO™ ACADEMY
Continua il periodo complicato della nostra Academy in Talent League. I nostri ragazzi hanno giocato la consueta Best of 2 di questa settimana contro i Machine Soldiers. Il primo atto della sfida, giocato su Kafé Dostoevskij, ci vede portare a casa solamente un round nella fase offensiva chiudendo il match sul 7-1 per i nostri avversari. Non va meglio la seconda mappa, Oregon, dove dopo un inizio difficile i nostri ragazzi sfiorano una rimonta clamorosa che sfuma solo all'ultimo round. Ancora nessuna vittoria in questo campionato per il nostro quintetto, ma ci aspettiamo al più presto una reazione d'orgoglio da parte loro, senza pressione e sempre con il più caloroso supporto che possiamo offrire loro.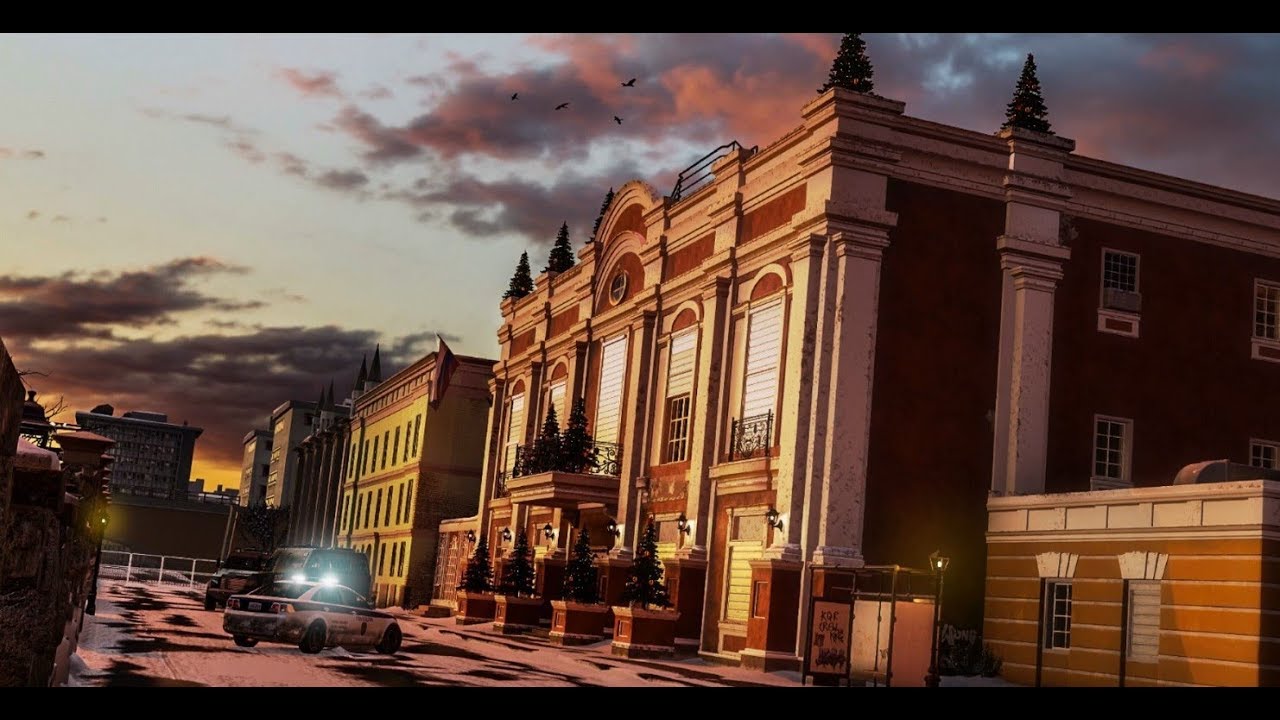 PROSSIMO MATCH
Talent League Playday 5, martedì 9 febbraio 20:00 vs V1ctory Esports su twitch.tv/talentleaguer6
Anche per questa settimana siamo ai saluti, ma vi ricordo che per rimanere aggiornati su tutte le news in tempo reale, ci sono tutti i nostri social a disposizione. Non mancate!
Di Marco Amato.