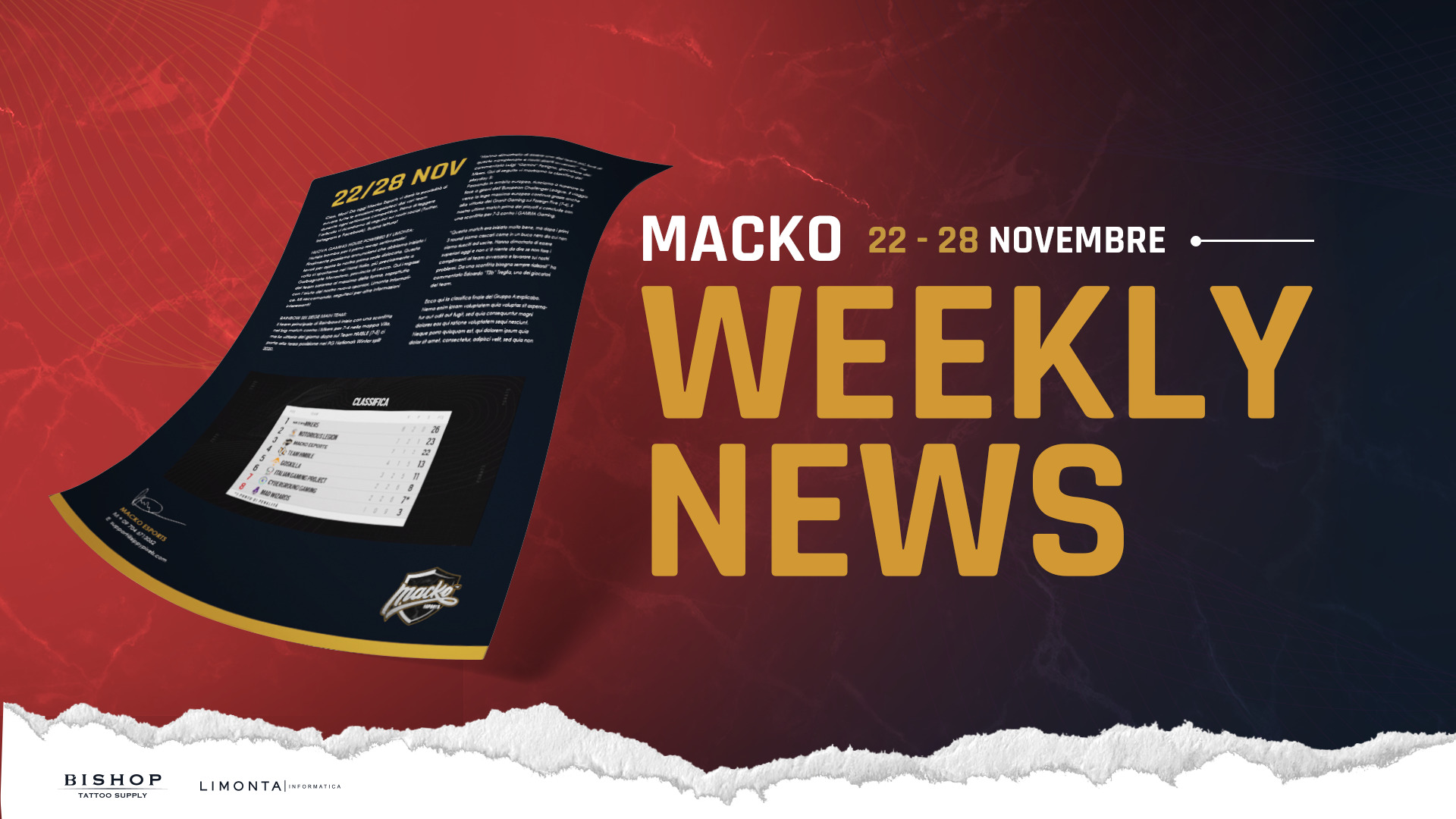 T3B VINCE L'INTEL SHOWDOWN BY BUDDYBANK
Ciao, tifosi! Questa settimana il nostro Main Team si è tolto qualche sassolino dalla scarpa… Prima di leggere l'articolo vi ricordiamo di seguirci sui nostri social per avere notizie in tempo reale (Twitter, Instagram e Facebook).
RAINBOW SIX SIEGE: MACKO™ MAIN TEAM
I nostri ragazzi macinano ancora punti nel Campionato Italiano! Riusciamo a vincere contro il Team HMBLE, una delle squadre in lizza per entrare nella zona playoff, per 7-2, smentendo così alcuni pronostici che ci davano per vinti… Matematicamente, possiamo ritenerci tra i primi 6 team, ma a noi ovviamente non basta: faremo di tutto per arrivare nella vetta del ranking!
PG NATIONALS WINTER SPLIT 2020: DECIMA GIORNATA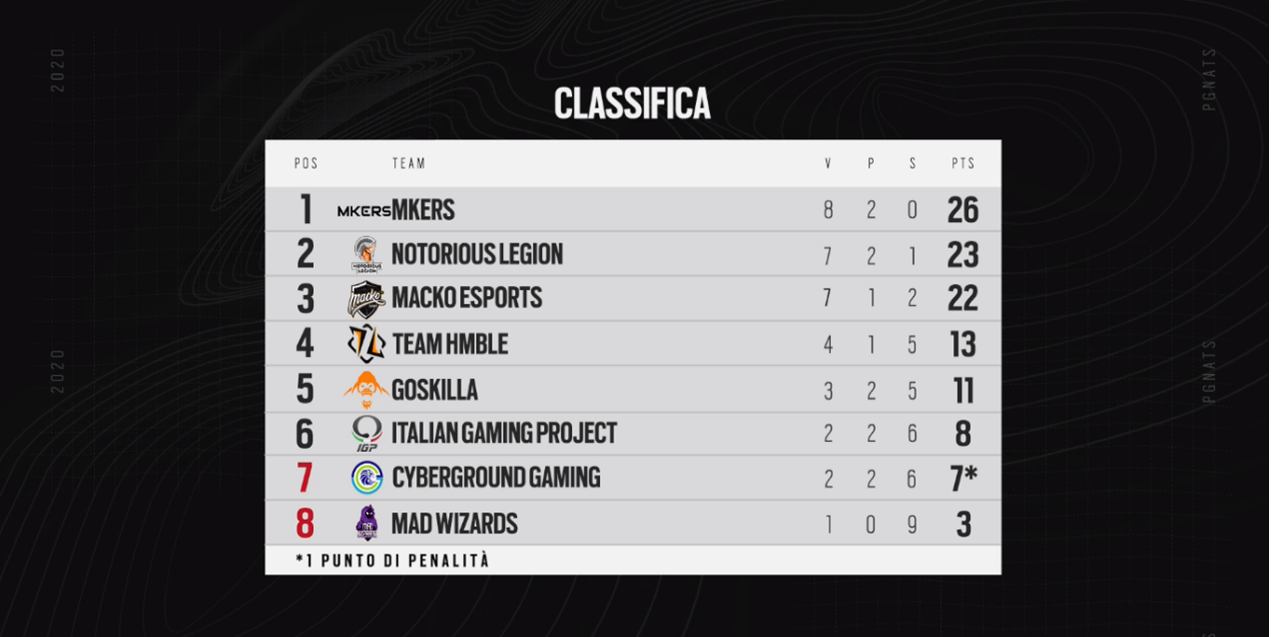 PROSSIMO MATCH
PG Nationals: MACKO Esports vs IGP, martedì 01 dicembre, ore 21:00 CET su twitch.tv/Rainbow6IT
LEAGUE OF LEGENDS: MACKO™ ACADEMY
Sfortunatamente i ragazzi di LoL finiscono il loro percorso nel Piazza Esport. Dopo aver perso il Round 1, non riusciamo a superare il lower bracket con un'altra sconfitta. Gli WNKR hanno sofferto molto, ma ne escono vincitori per 2-0. Ovviamente vi ricordiamo il nostro prossimo step su questo gioco, ovvero il PG Nationals!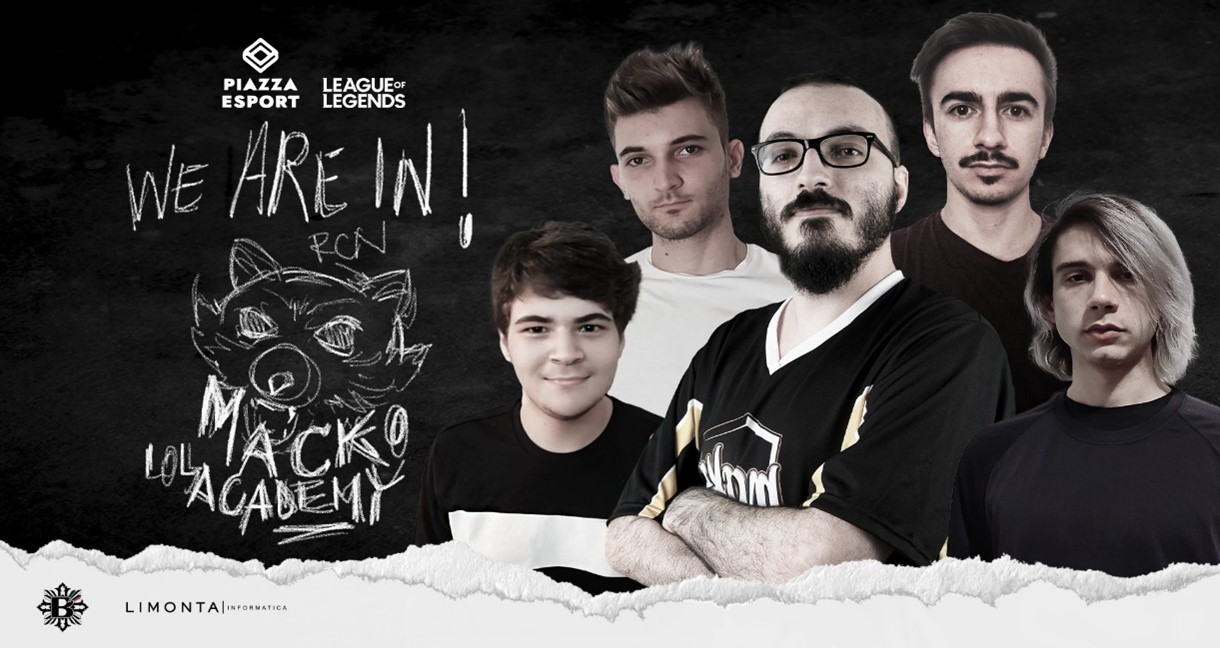 MACKO™ FORTNITE TEAM
Le nostre new entry stanno giocando uno dei tornei più prestigiosi in Italia, la Gillette Bomber Cup. Lunedì, sotto il commento di CiccioGamer89 e Kekkobomba, ci portiamo a casa un risultato incoraggiante, anche se c'è ancora molta strada da fare. In due settimane ci siamo aggiudicati 60 punti validi per la sedicesima posizione nella classifica generale. Mancano ancora altri 4 playday per la fine del campionato, quindi tutto è possibile!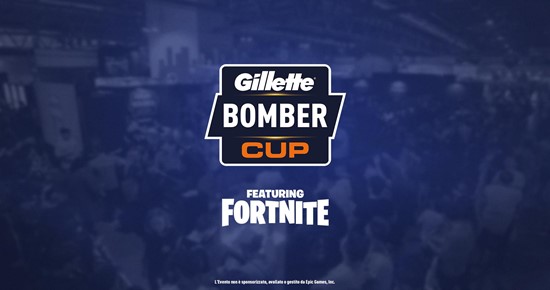 PROSSIMO MATCH
Gillette Bomber Cup: terza giornata lunedì 30 Novembre, ore 15:00 CET su Twitch.tv/kekkobomba
T3B ALL'INTEL SHOWDOWN BY BUDDY BANK
Nella giornata di ieri abbiamo visto due nostre reclute allo Showdown organizzato da PG Esport per il Milan Games Week, T3b e Struppu. 3 squadre si sono sfidate in queste fantastiche partite. Edoardo T3b Treglia, che è anche uno dei titolari del nostro main team di Rainbow Six, giocava nella squadra capitanata da The Lioner, invece Fabio era nel team di Bommax, pro player dei GoSkilla. La stream è stata un successo, anche perché T3b ne esce vincitore con il suo team composto da lui, The Lioner, Alucc, il Buon Pulse e Joseph93.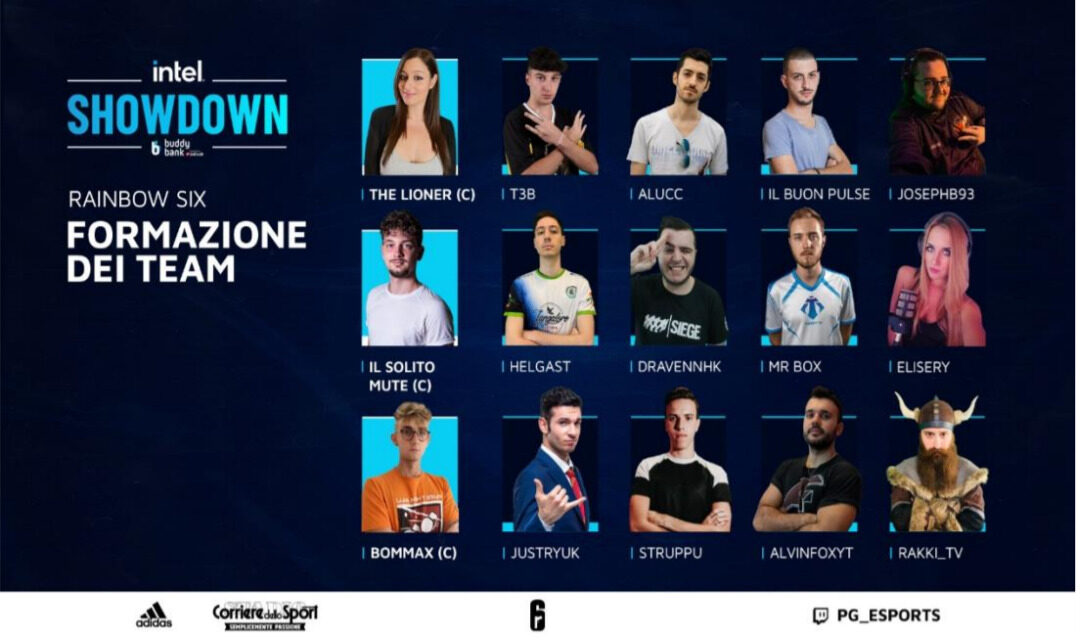 DATE E ORARI SONO SOGGETTI A VARIAZIONI
PER INFO SEMPRE AGGIORNATE SEGUITECI SUI SOCIAL
CREDITS: Luigi Di Vincenti