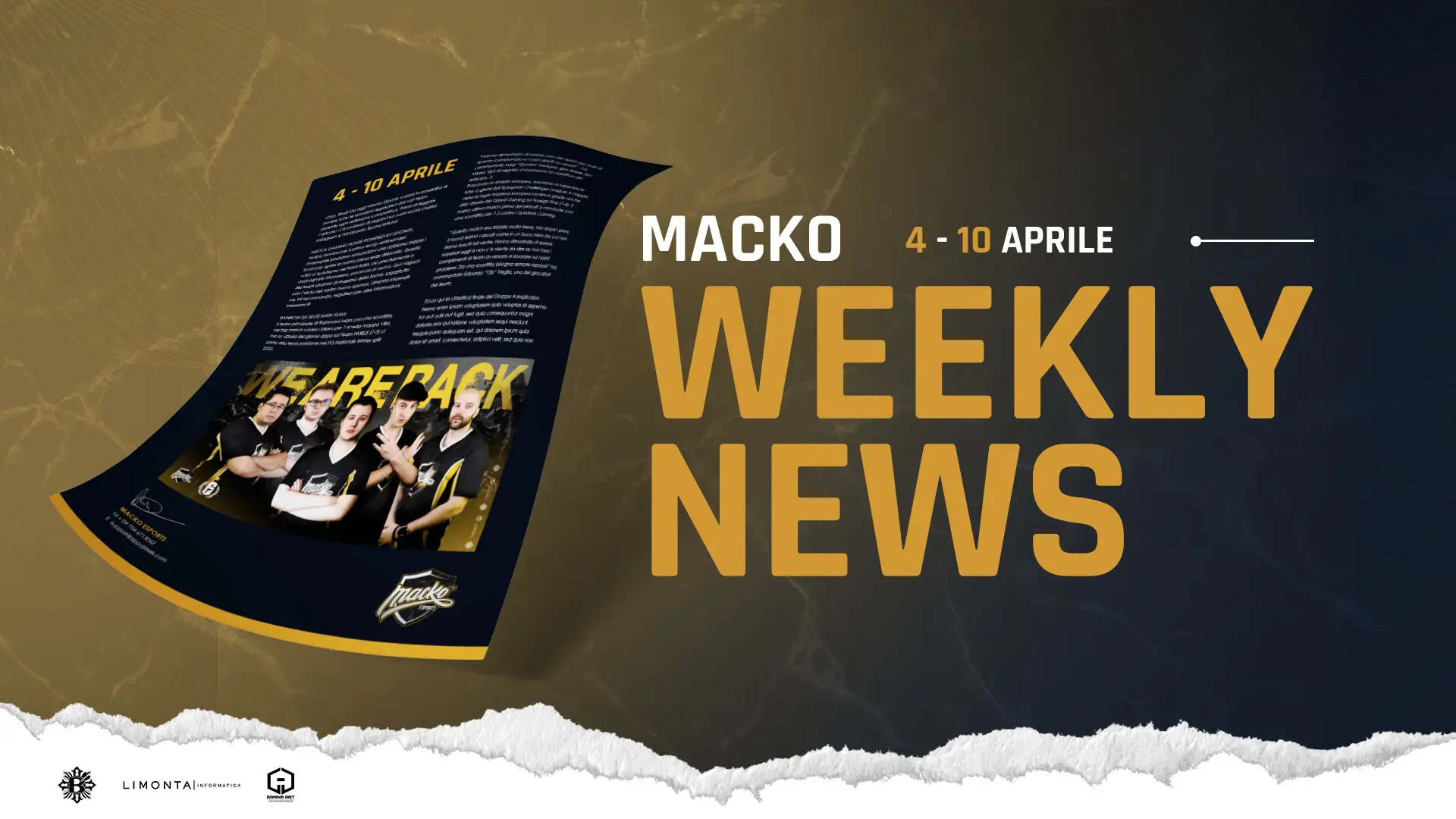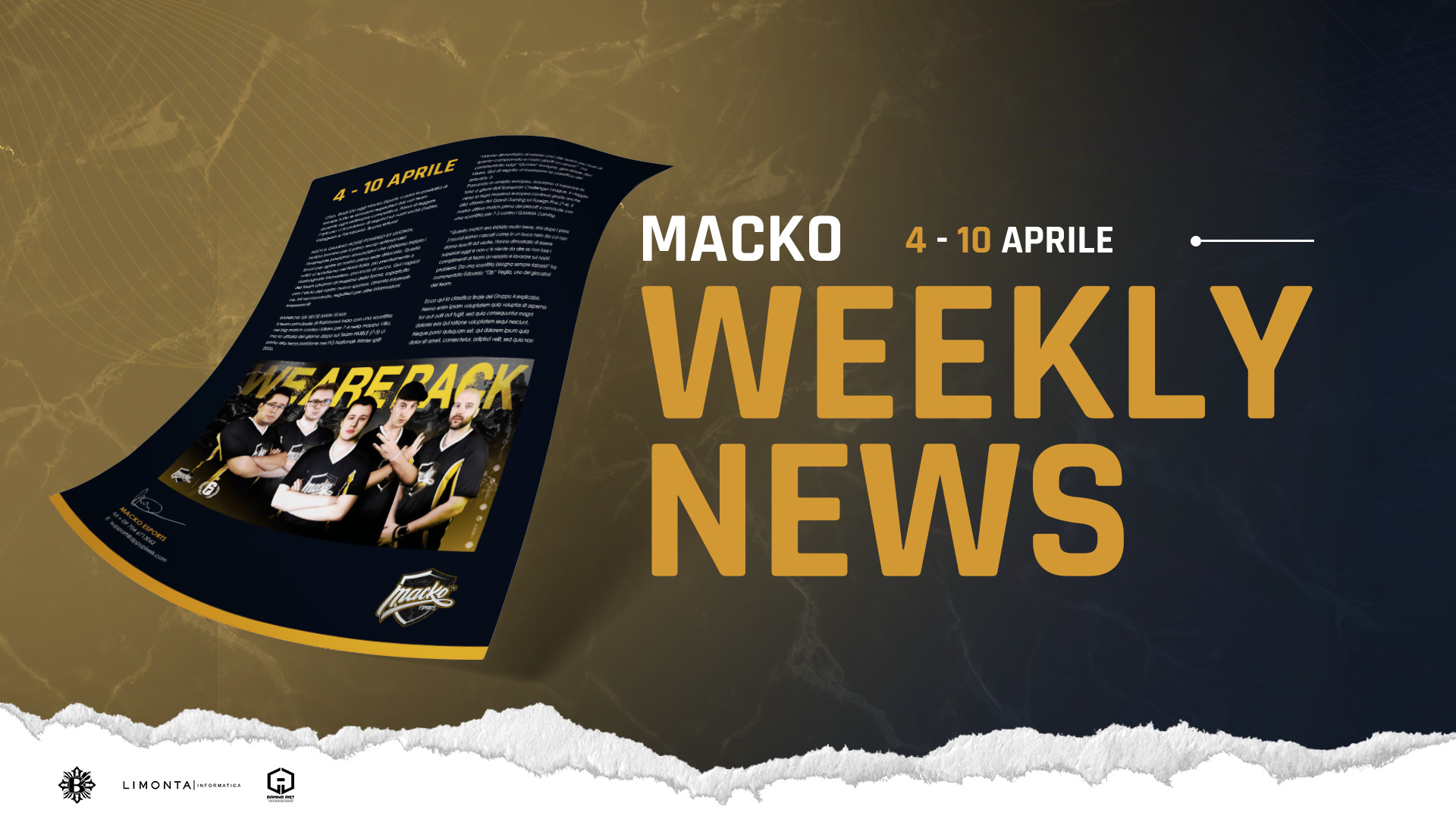 R6 PGNATS: SI RICOMINCIA
Ciao Tifosi! C'è davvero tanto su cui aggiornarsi tra il ritorno del PG Nationals di Rainbow Six Siege e l'imminente inizio degli EU Masters di League of Legends. Basta perdersi in chiacchiere, quindi, e dentro con le notizie!
LEAGUE OF LEGENDS
La qualificazione agli EU Masters da parte del nostro team di League of Legends è stata un'enorme soddisfazione per tutta la Macko™ family e, nell'attesa di prendere parte alla competizione la prossima settimana, ci sono stati i sorteggi dei gironi. Un sorteggio duro ma che ci consentirà di metterci alla prova contro avversari di livello internazionale, in particolare, Illuminar Gaming, mousesports ed UCAM Esports Club. Siamo carichi, super carichi e non vediamo l'ora di vivere tutte queste emozioni del Gruppo C con voi!

PROSSIMO MATCH:
European Masters Spring 2021: MACKO™ Esports vs mousesports, mercoledì 14 aprile h 18:30 CEST su twitch.tv/pg_esports
RAINBOW SIX MAIN TEAM
È ricominciato ufficialmente il PG Nationals di Rainbow Six Siege! Il nostro roster, invariato rispetto al Winter Split, è prontissimo a bissare l'impresa compiuta in inverno, con il primo titolo portato a casa. Si comincia subito contro gli appena ritornati Outplayed nel match di apertura del campionato. Nella prima metà di gioco accusiamo l'aggressività della difesa avversaria portandoci a casa solo due dei sei round offensivi, mentre all'inversione dei ruoli iniziamo a rimettere in ordine le carte facendo decollare la situazione senza perdere nemmeno un round e concludendo sul definitivo 7-4. E se il buongiorno si vede dal mattino…

PROSSIMO MATCH:
PG Nationals Spring Split: MACKO™ Esports vs Cyberground Gaming, mercoledì 14 aprile h 20:00 CEST su bit.ly/R6TwitchIT.
Di Marco Amato.