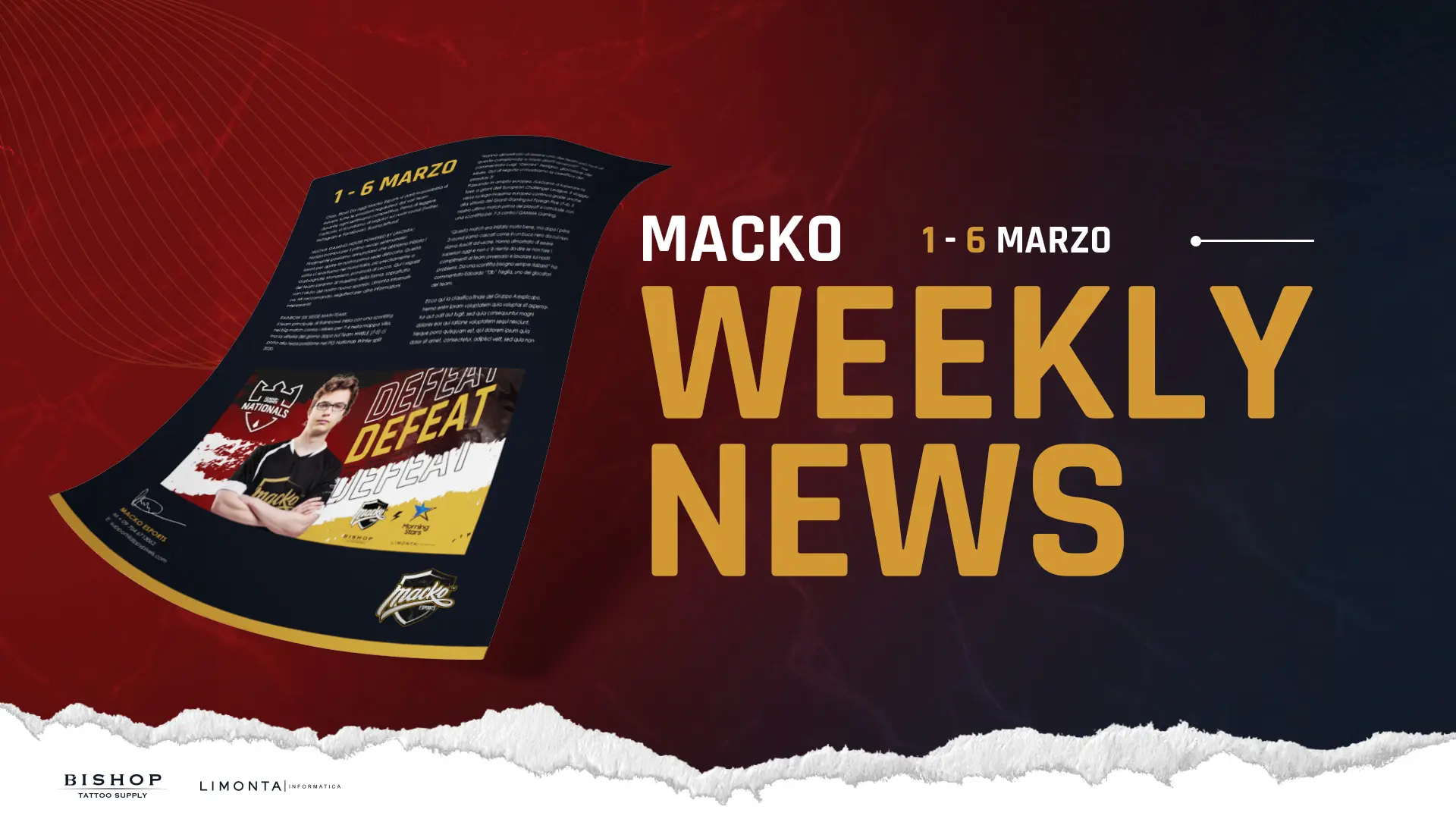 QUESTA VOLTA ABBIAMO PERSO. E ALLORA?
Ciao Tifosi! Pronti, via: sono iniziati i Playoff del PG Nationals di League of Legends e non vedevamo l'ora di potere vivere queste emozioni insieme a tutti voi. Non perdiamoci in chiacchiere, allora e andiamo subito a vedere tutto quello che è successo nella settimana appena trascorsa.
LEAGUE OF LEGENDS PG NATS
L'emozione di partecipare ai playoff da primi della classe è ancora indescrivibile. I nostri ragazzi, ancora gasati dal successo ottenuto durante la Regular Season, incontrano i Samsung Morning Stars per sfidarsi nella nostra prima Best of 5 del torneo. I nostri ragazzi purtroppo faticano a trovare la quadra e chiudono con un 3-1 che, pur mandandoci in lower bracket,non mette la parola fine alle speranze di conquistare il titolo.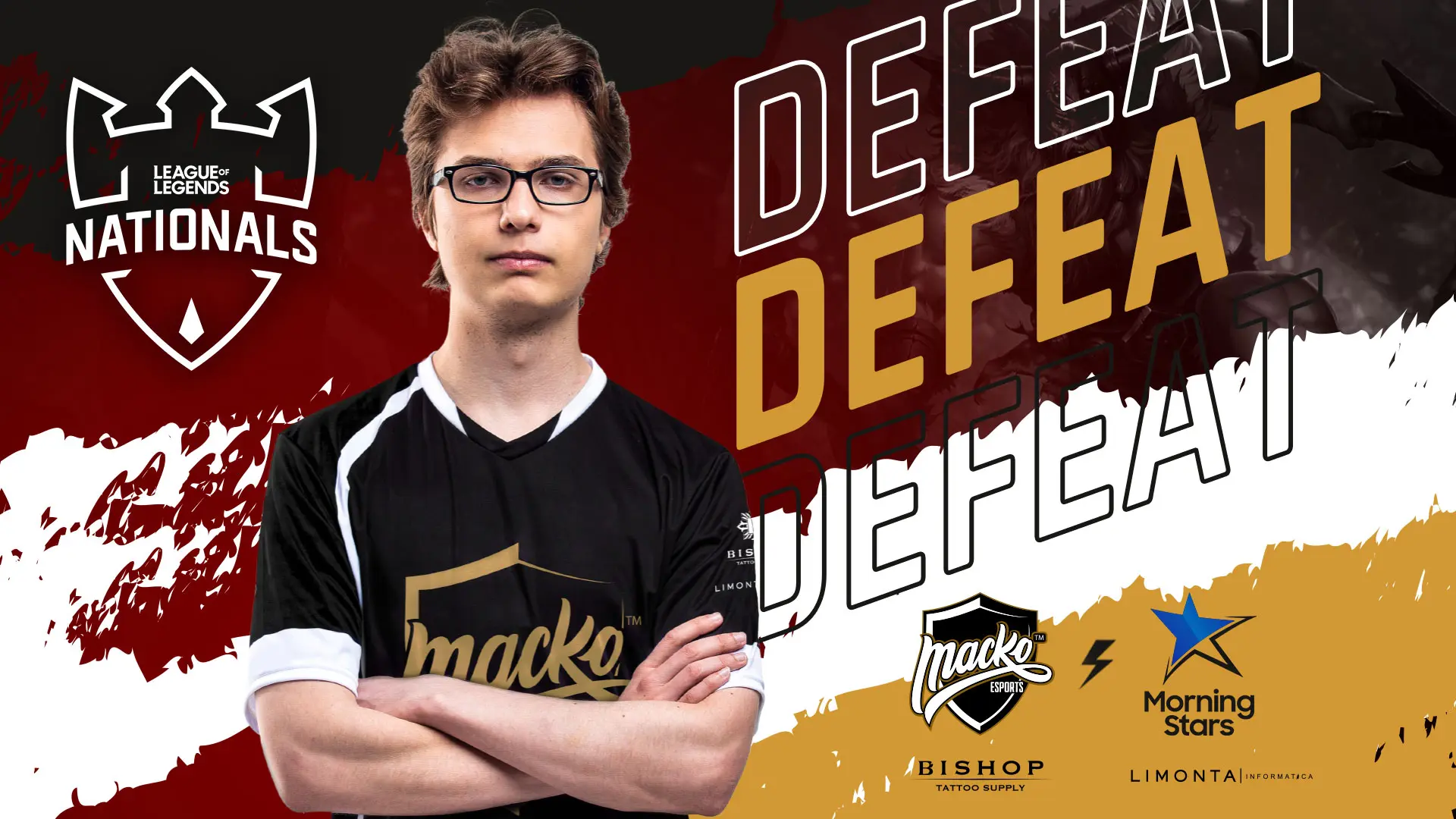 PROSSIMO MATCH
PG Nationals PLAYOFF: da martedì 9 marzo alle 19:00 su twitch.tv/pg_esports.
VALORANT: RED BULL CAMPUS CLUTCH 
Procede lo scouting per il Red Bull Campus Clutch: stiamo cercando nuovi giocatori di Valorant da reclutare nei nostri ranghi. Il tempo per affrontare le selezioni, però, sta quasi per scadere. Se sei uno studente dell'Università di Bari e giochi a Valorant iscriviti alle selezioni.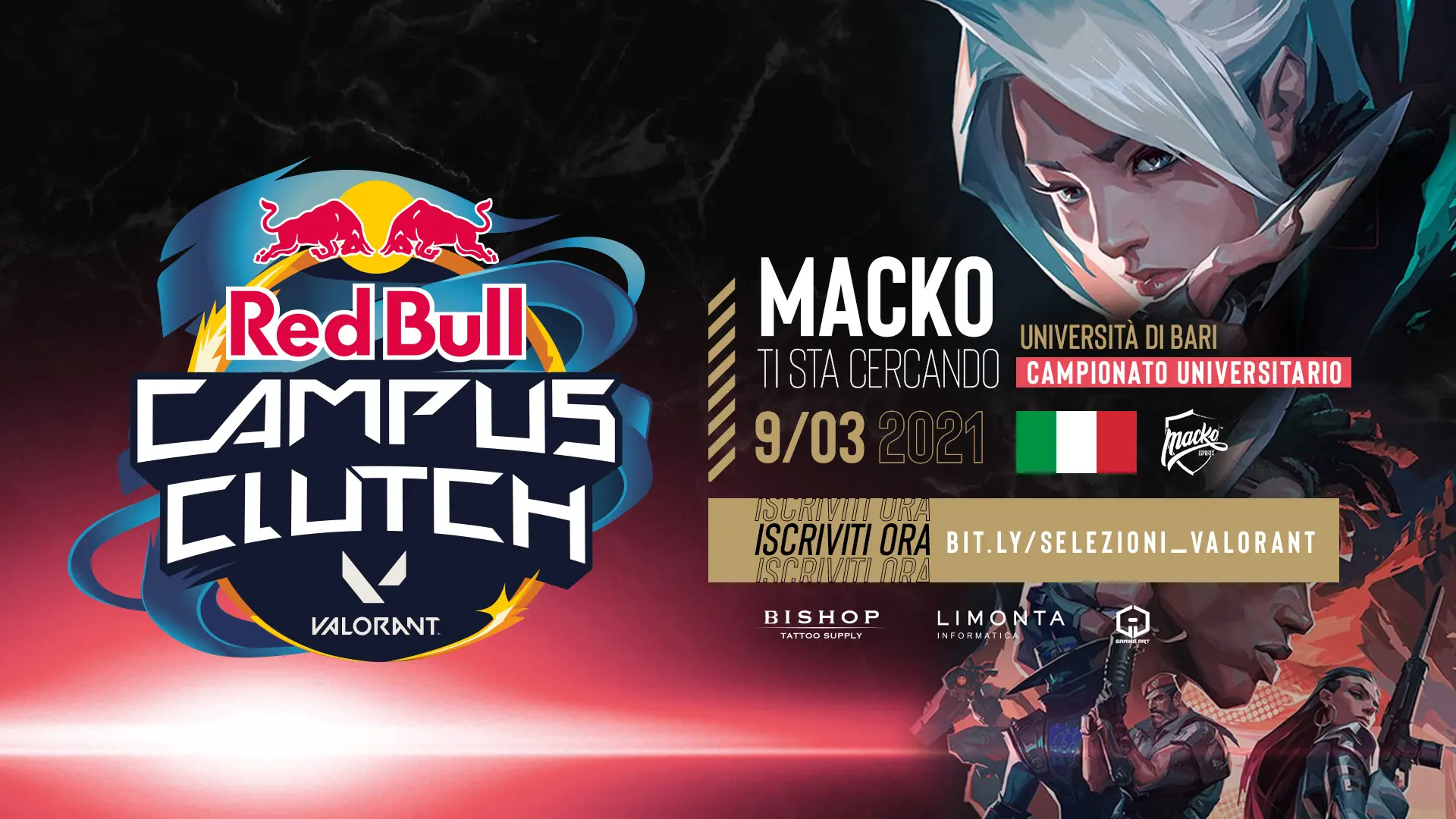 RAINBOW 6 SIEGE: MACKO™ ACADEMY
In seguito alla loro decisione di intraprendere il cammino per il Promotion Tournament del PG Nationals, la nostra ormai ex-Academy lascia ufficialmente MACKO Esports. Ringraziamo caldamente tutti e cinque i giocatori e lo staff per il tempo che hanno passato con noi, che speriamo ricorderanno con grande affetto. Auguriamo loro un forte in bocca al lupo, non solo per il torneo ma per tutto quello che li aspetta in futuro.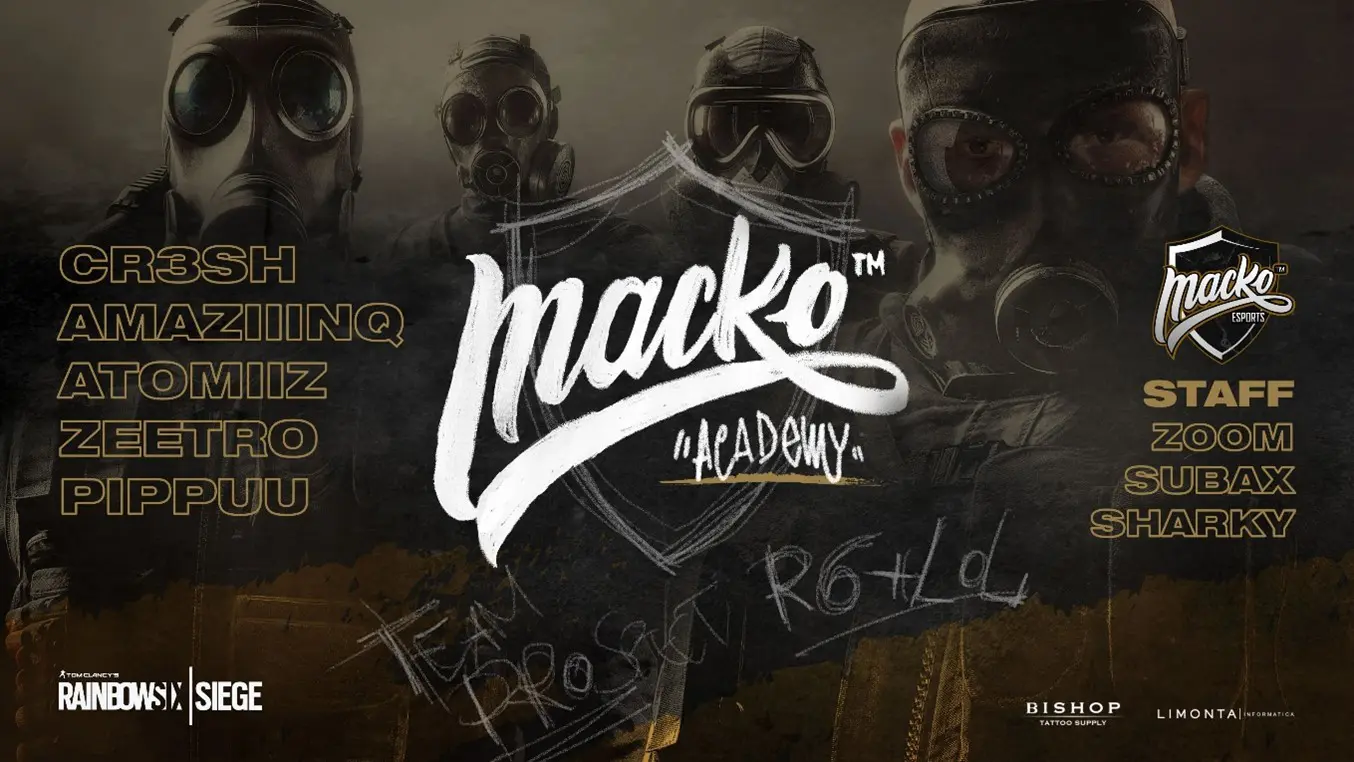 NUOVO MERCHANDISING
Dopo l'anteprima negli scorsi mesi della tracksuit, questa settimana abbiamo lanciato l'intera Collezione Ufficiale di merchandising MACKO™ Esports. Are you #DrawnToDare? Shop now.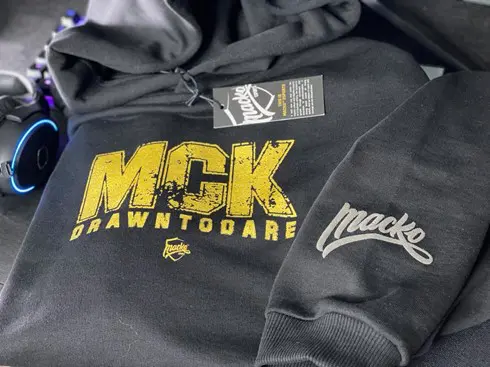 Anche per questa settimana siamo ai saluti ma vi ricordo che per rimanere aggiornati su tutte le news in tempo reale, ci sono tutti i nostri social a disposizione. Non mancate!
Di Marco Amato.