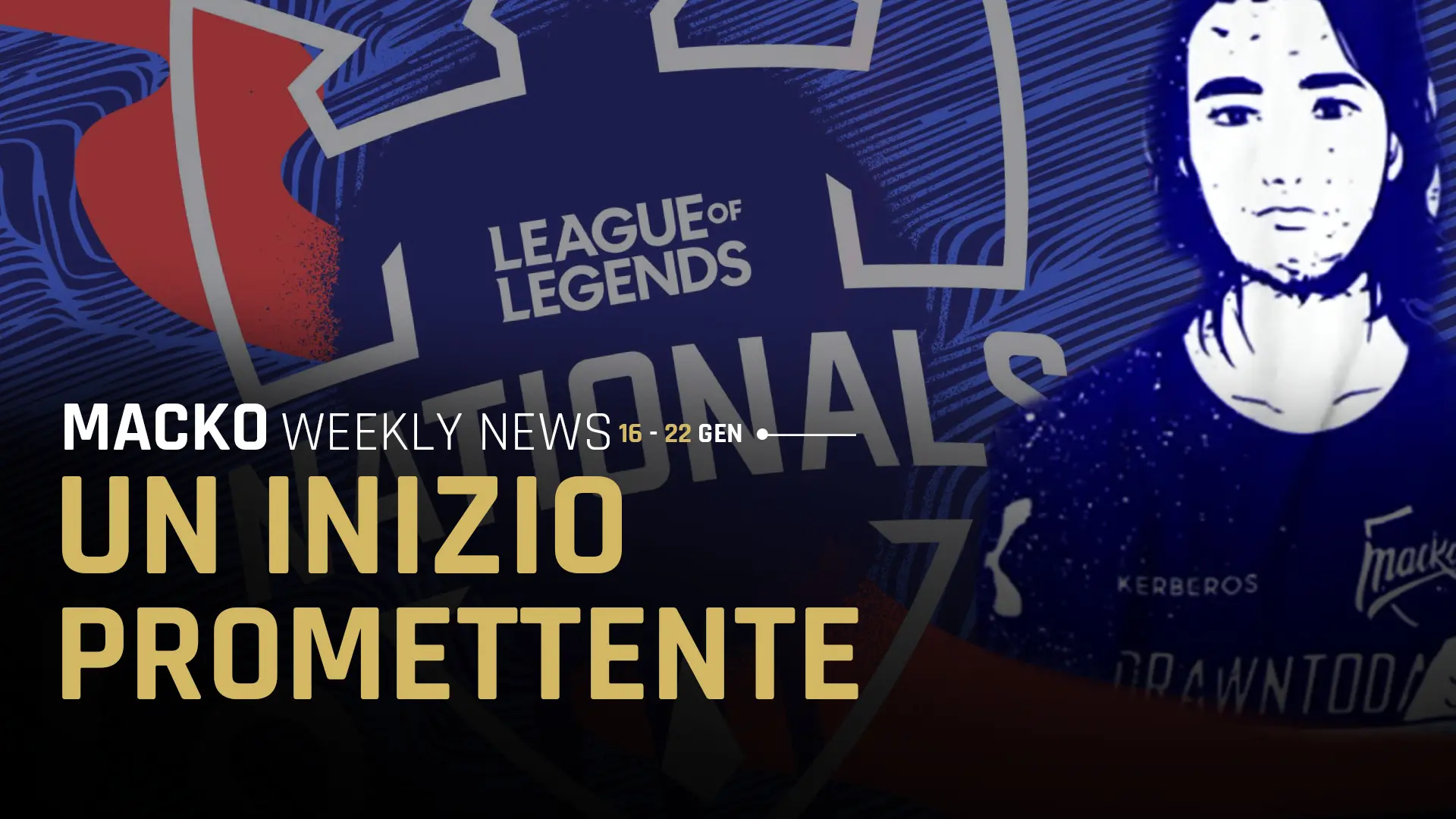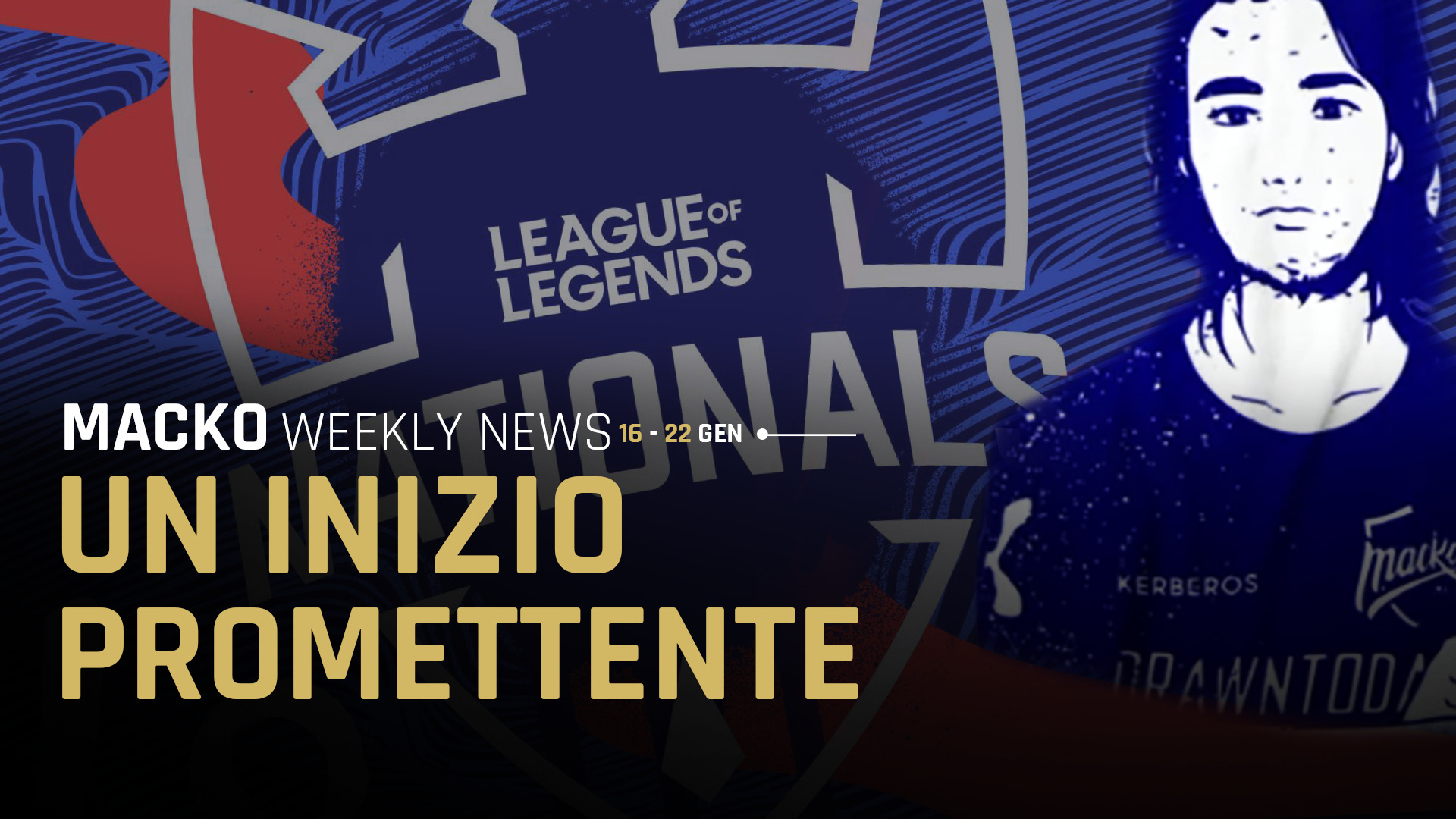 LoL PG Nats: un inizio promettente
Ciao Macko Family! Il primo impegno del nuovo anno è finalmente giunto: il PG Nationals di League of Legends – Spring Split. Vediamo subito come se la sono cavata i nostri ragazzi nel consueto doppio appuntamento settimanale.
PG NATS DI LEAGUE OF LEGENDS
È finalmente tempo di vedere all'opera i nuovi componenti del nostro roster. Nel primo match ufficiale del 2022 sono gli Axolotl a pararsi sul nostro percorso nel campionato italiano. In questa prima partita cambiano gli interpreti ma non la filosofia del nostro team: concediamo un leggero vantaggio in early game, che riprendiamo verso metà partita grazie alla freddezza nella gestione dei momenti decisionali da parte dei ragazzi. Dopo aver beneficiato del Baron Buff la partita, già ben salda nelle nostre mani, viene messa sotto chiave.
Torna @Rhareshlol e ritornano i come back per i @mackoesports nel #PGNATS22, coincidenze?🤔 pic.twitter.com/lZFLZzjs7X

— PG Esports (@PGEsportsIT) January 18, 2022
È nella partita di mercoledì sera, invece, contro i GGEsports che concediamo la prima sconfitta del campionato. Un match estremamente combattuto, agguerrito ed estenuante per entrambe le squadre, con un equilibrio ballerino fino alla fin,e tra momenti di studio intenso e lunghissimi fight di squadra che hanno alzato e non poco il ritmo. Non riusciamo a spuntarla ma vendiamo carissima la pelle, dopo ben 47 minuti braccio di ferro. Vogliamo rimanere concentrati su tutti gli aspetti positivi di questo 1-1 iniziale.
Complessivamente la prestazione dei ragazzi in questa prima settimana è da lodare e siamo impazienti di giocare di nuovo la prossima settimana. Siamo carichi, e voi?
PROSSIMI MATCH:
Di Marco Amato