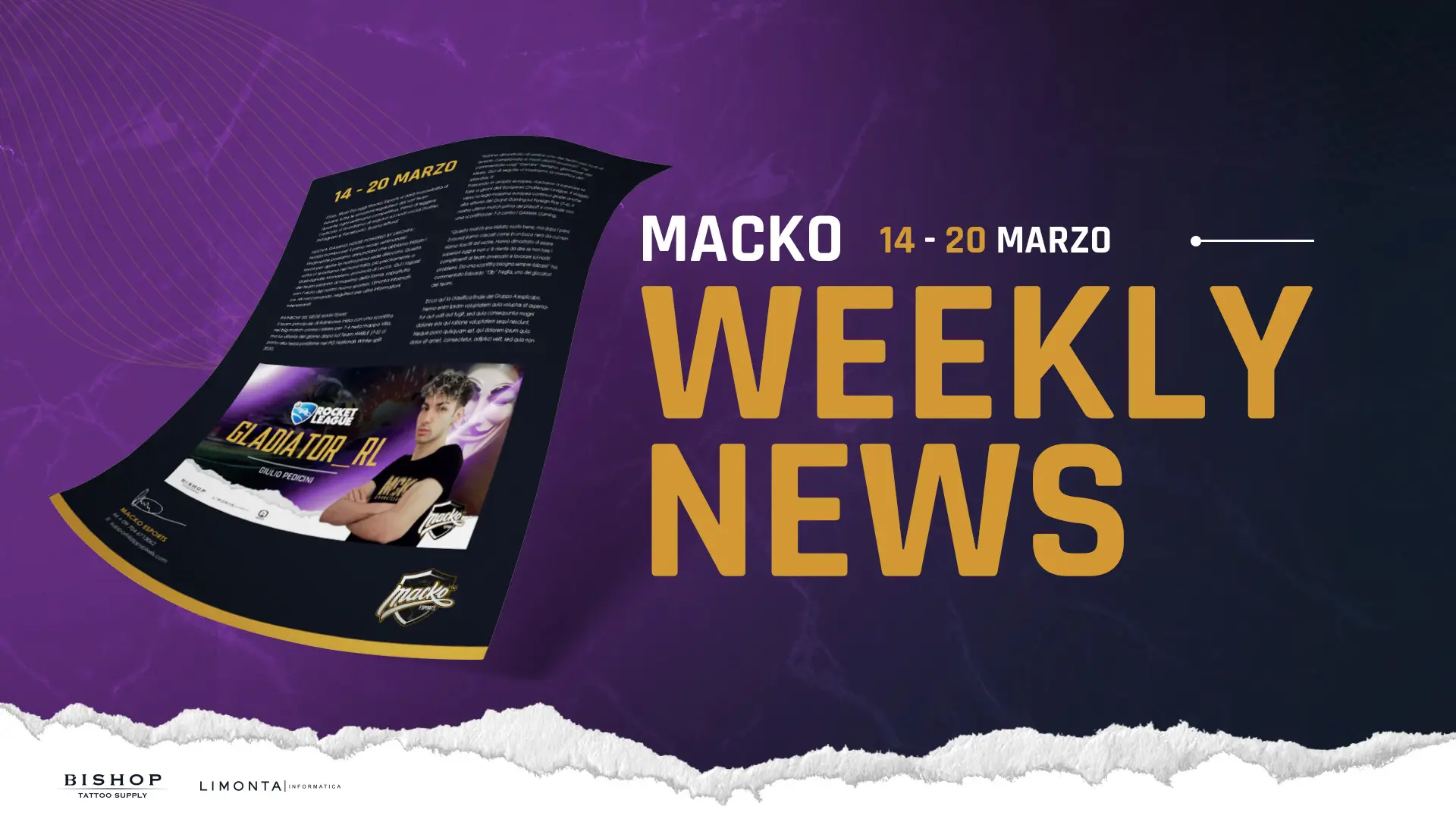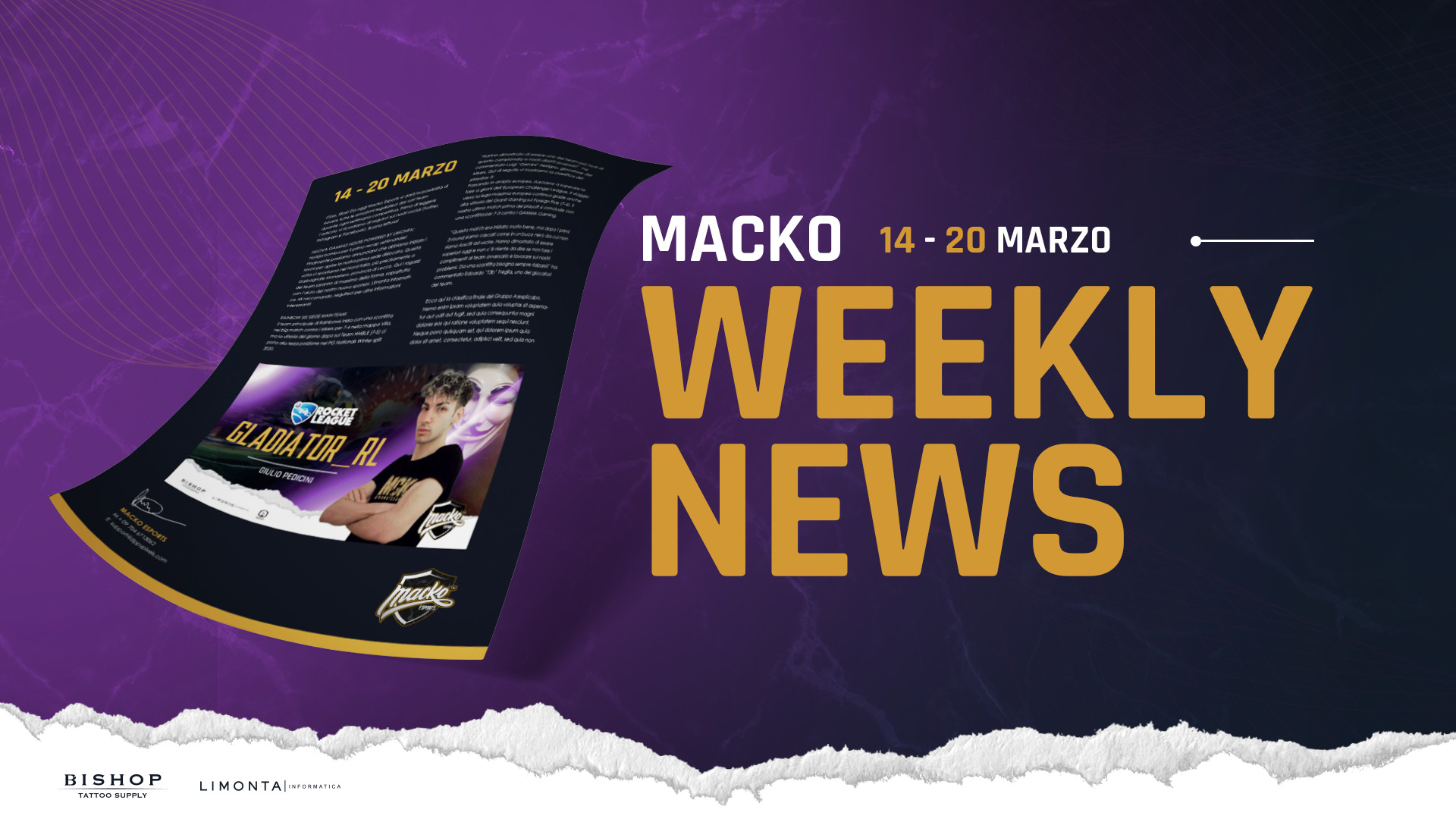 EU MASTERS: ARRIVIAMO!
Ciao Tifosi! Notti europee aspettano il nostro fenomenale roster di League of Legends! Possiamo dire con certezza che i nostri ragazzi ci stanno dolcemente viziando, ma noi siamo assolutamente contenti così.
LEAGUE OF LEGENDS: SIAMO IN FINALE!
Il sapore d'Europa è sempre il nostro preferito. Grazie alla vittoria in semifinale del PG Nationals contro i Samsung Morningstar andiamo a prenderci una sonora rivincita e la finale del campionato. Risultato importante e convincente il 3-1 che ci manda direttamente a scrivere un'altra pagina nel libro della grande rivalità con i Mkers. Tutti gli occhi sono puntati su di noi e non possiamo fare passi falsi. Dai ragazzi, andiamo a prenderci anche questa coppa!

LA FINALE: Domani 21 Marzo a partire dalle 19:00 su twitch.tv/pg_esports.
BENVENUTO, GLADIATOR!
Entra a far parte della grande famiglia MACKO™ un nuovo content creator: Gladiator! Player che ha raggiunto la top 100 mondiale di Rocket League ed è attualmente nella top 100 europea, partner verificato Twitch, il suo curriculum parla per sé. Potrete trovarlo in stream sul suo canale ogni sera dalle 21:30. Vi aspettiamo in numerosi per fargli sentire il calore e l'affetto che dimostriamo come sempre ai nuovi arrivati.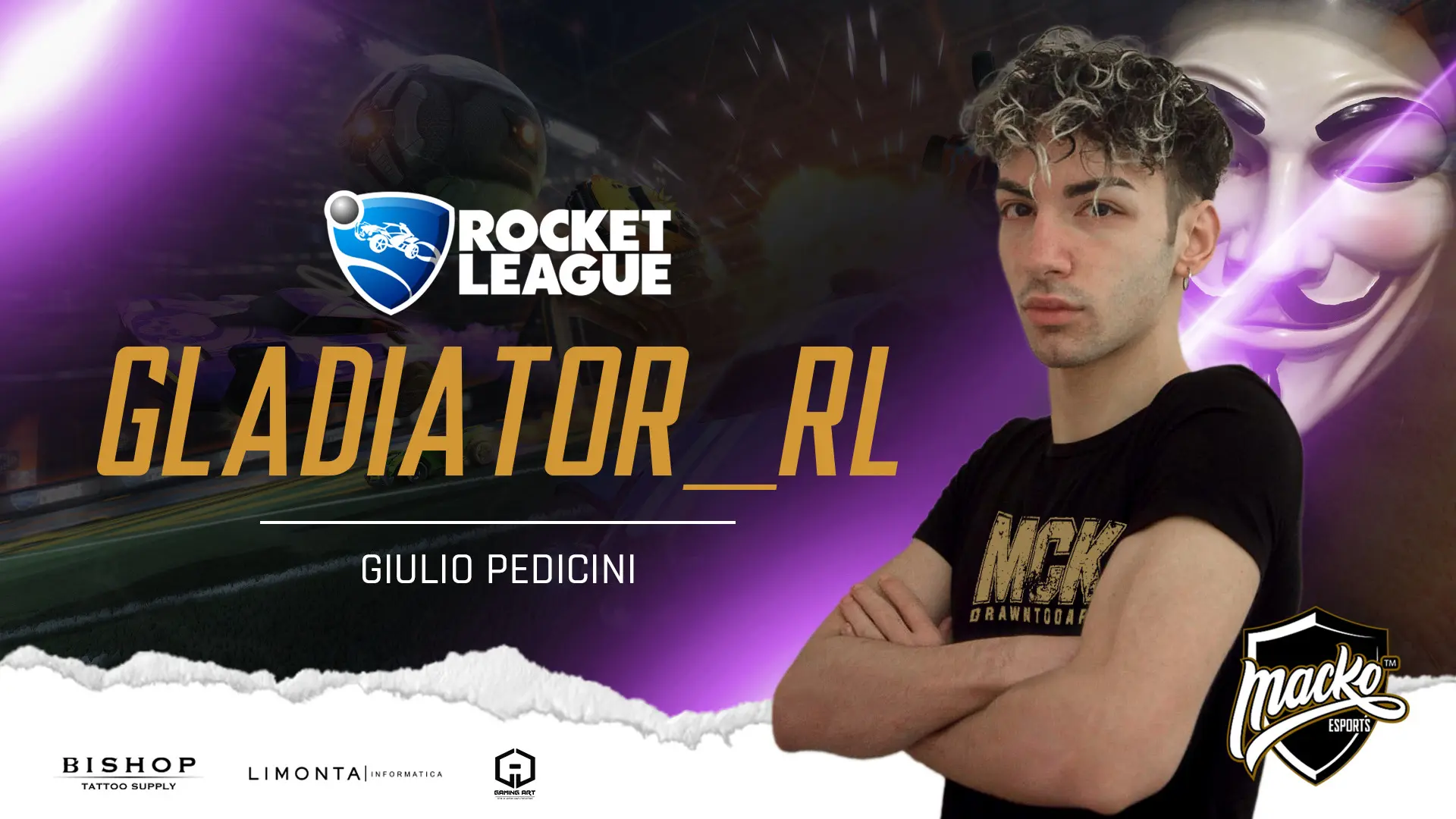 Di Marco Amato.