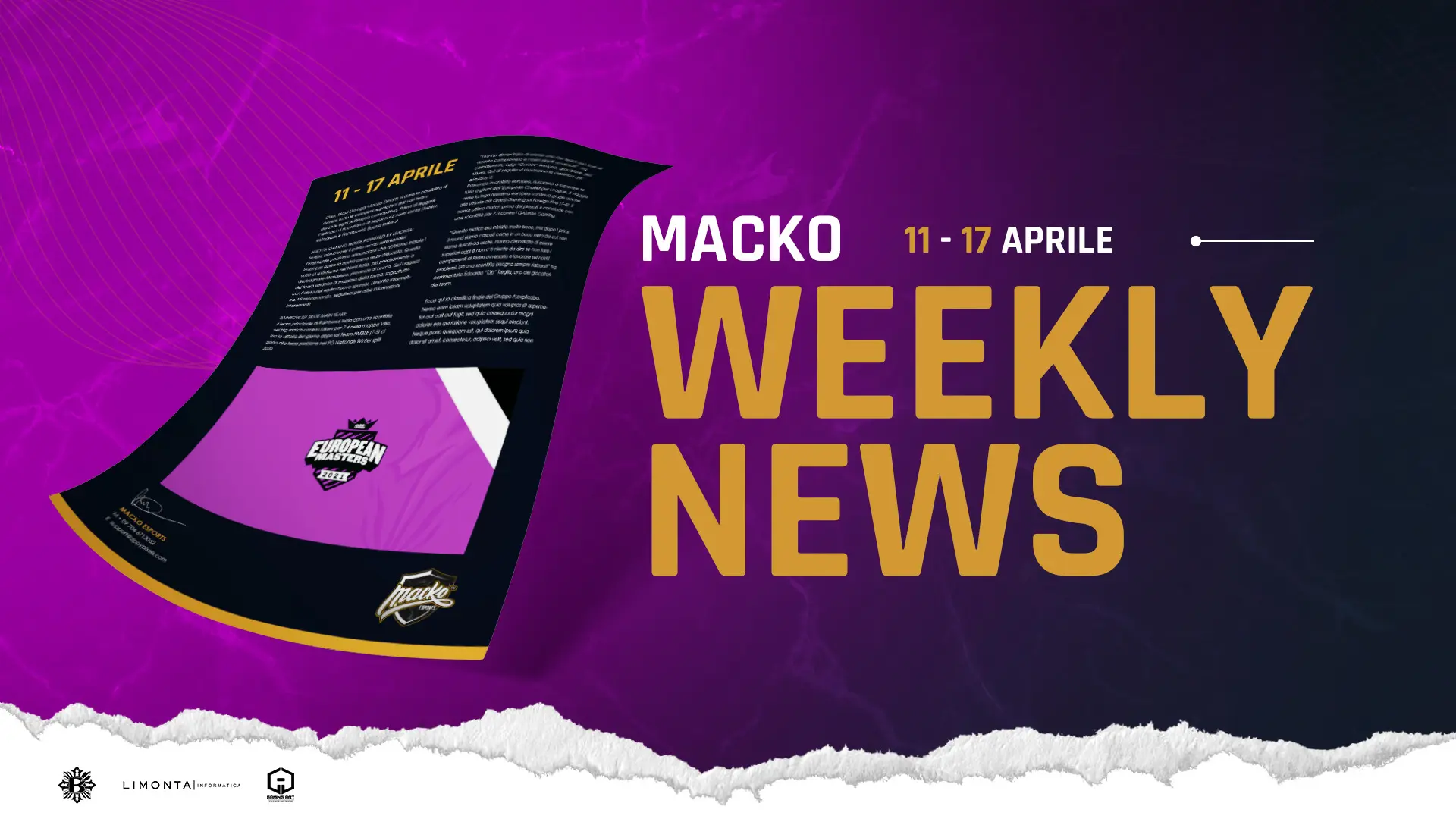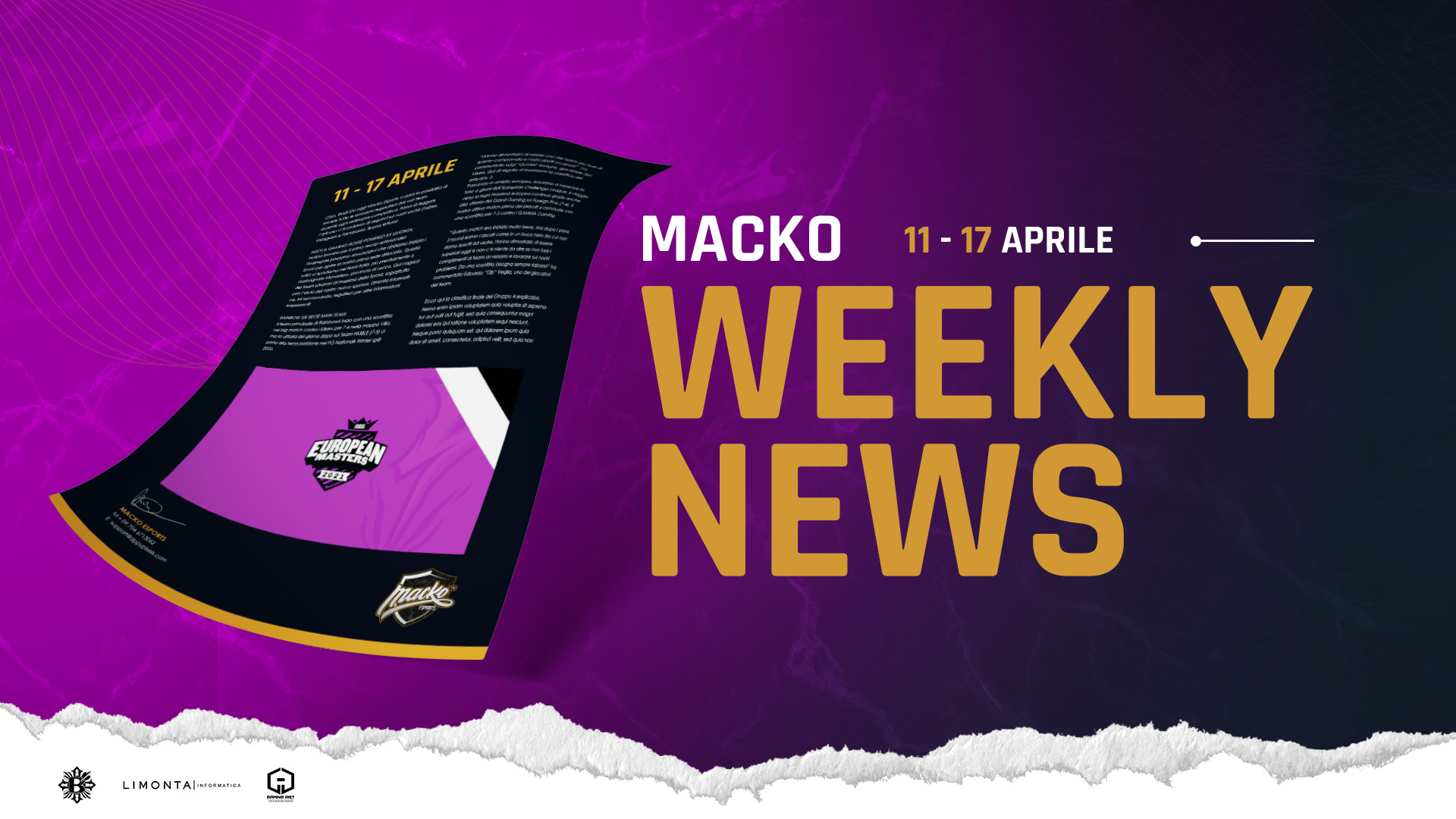 EU Masters ai blocchi di partenza
Ciao Tifosi! Ricominciano settimane piene di appuntamenti importanti. Sappiamo che non è facile stare dietro a tutti gli avvenimenti ma non temete, siamo qui per ricapitolare tutto quello che è successo e tenervi aggiornati costantemente. Buona lettura!
LEAGUE OF LEGENDS
Inizia ufficialmente l'avventura europea del nostro roster di League of Legends, impegnato negli EU Masters in un girone tosto, ma mai quanto noi. Il primo match ci ha messo contro i mousesports un avversario difficile, lo sapevamo, che non ha fatto sconti al nostro team. Dopo un braccio di ferro avvincente, alla fine – complice qualche errore di coordinazione – abbiamo trovato una sconfitta. Anche il secondo match contro contro UCAM Esports Club non va come previsto: subiamo la coordinazione e l'efficienza avversaria e torniamo a casa senza vittorie in questa prima settimana. A volte, però, è utile anche fare qualche passo indietro per rilanciarsi verso i nuovi obiettivi.
Rimaniamo sempre vicini ai nostri ragazzi che hanno bisogno di tutta la MACKO family!

PROSSIMO MATCH:
European Masters Spring 2021: MACKO Esports vs Illuminar Gaming, stasera 17 aprile alle 21:30 CEST su twitch.tv/pg_esports
RAINBOW SIX MAIN TEAM
Due i match di PG Nationals Spring Split giocati questa settimana dai nostri ragazzi che prima hanno marciato senza pietà sui Cyberground Gaming con un 7-0 che lascia davvero poco spazio alle parole e poi hanno giocato contro i nuovi arrivati dei Reply Totem. Il match non ha preso una piega sperata, i francesi hanno giocato meglio e ci hanno trovati impreparati su diversi fronti sin dall'inizio della partita. Ad ogni modo, chiudiamo la settimana con 3 punti, guardiamo il bicchiere mezzo pieno.

PROSSIMO MATCH:
PG Nationals Spring Split:  MACKO™ vs Mkers ore 22:00 CET su bit.ly/R6TwitchIT.
RAINBOW SIX ACADEMY
Con grandissimo piacere vi annunciamo che la nostra Academy di Rainbow Six Siege prenderà ufficialmente parte al campionato BeSerious organizzato da Piazza Esport e 6ixProject. Il campionato nasce come una sorta di Serie B del PG Nats e sarà un ottimo banco di prova per la nostra Academy che non vede l'ora di mostrare il proprio valore sul campo. Chi sono i cinque fortunati? Ve li presento subito: Nicolas "Snyp" Oberi, Adi "Bala" Bala, Federico "Gravity" Scocciapino, Kevin "Keeev" Pierantozzi e Francesco "Cresh" Crescenti. In bocca al lupo ragazzi!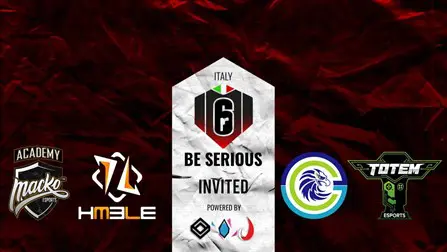 Vi ringraziamo per tutto il supporto che ci mostrate ogni giorno. Continuate così! Alla prossima.
Di Marco Amato.