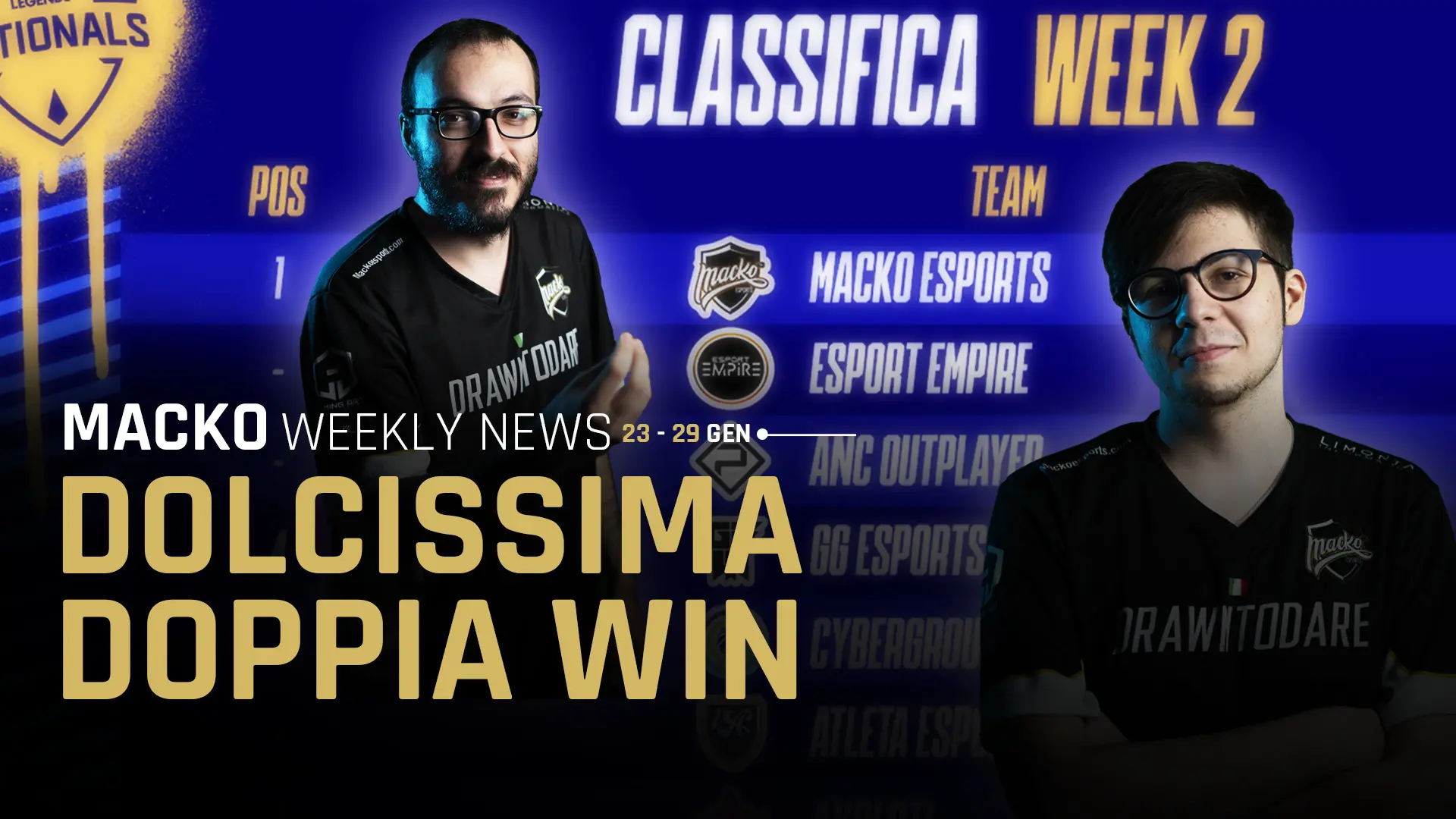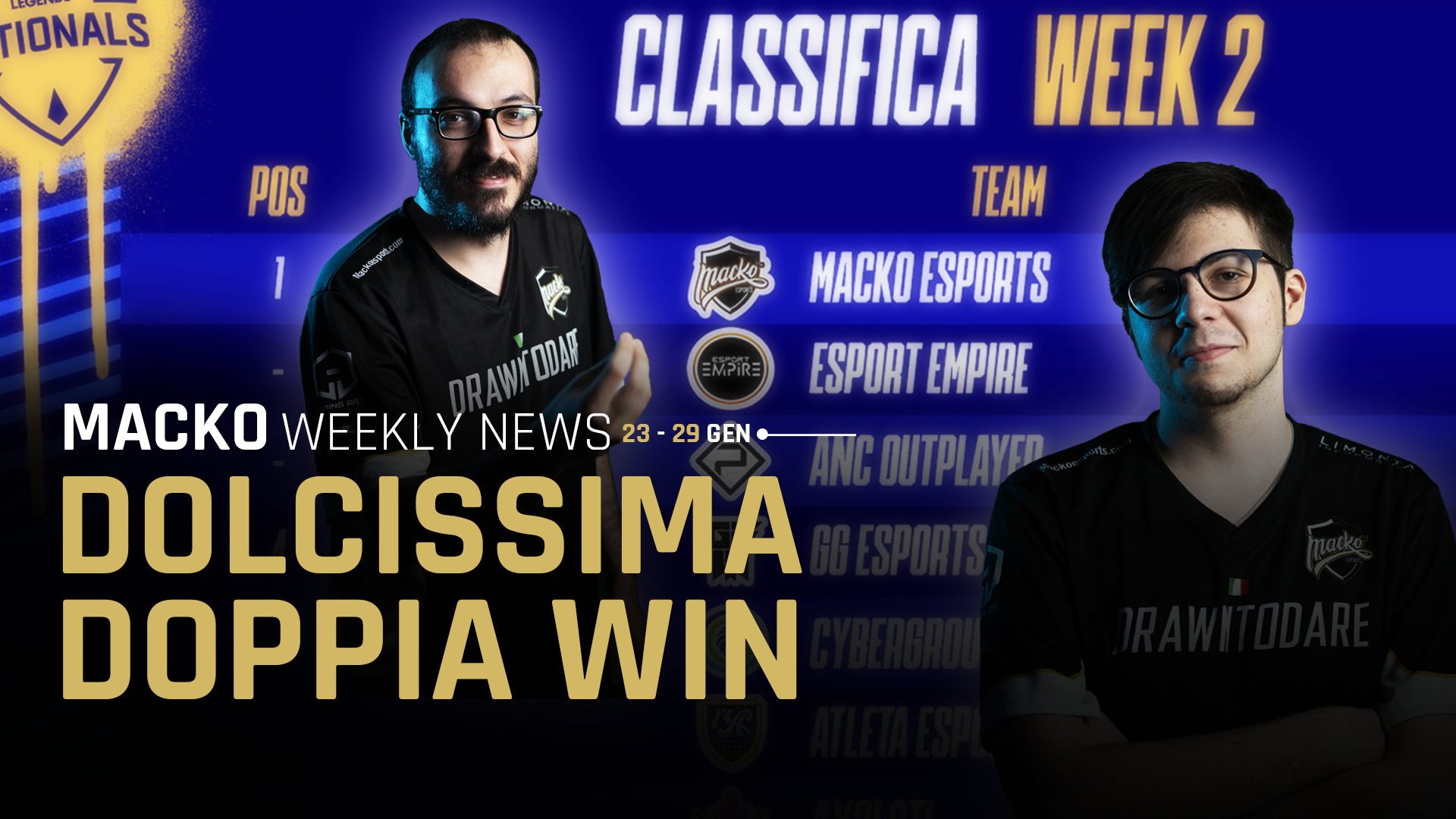 Dolcissima doppia win
Ciao Macko Family! I nostri ragazzi hanno messo il turbo, la freccia e sono pronti a volare sempre più in alto in questo spring split del PG Nationals di League of Legends. Andiamo subito a vedere cosa è successo.
PG NATS DI LEAGUE OF LEGENDS
Un martedì sera illuminato dalla vittoria brillante dei nostri ragazzi che, con metodo e sangue freddo, gestiscono la pratica Samsung Morning Stars in poco più di mezz'ora e portano la win a casa. Un copione che abbiamo già visto spesso, ribaltare la partita è ormai la specialità della casa eppure non stanca mai e non manca di dare spettacolo ad ogni game. Una lezione vera e propria quella impartita dai nostri ragazzi che fanno di Nasus l'elemento letale della composizione.
Ancora una vittoria, ancora convincente ma soprattutto molto importante anche quella di mercoledì contro gli Esports Empire. La new entry del campionato italiano ha chiuso la scorsa settimana in testa con un 2-0 ed era vitale per noi mettere sottochiave un risultato positivo. Ed è proprio con questo spirito che questa volta il match lo dominiamo da cima a fondo sotto ogni aspetto.
Una week incredibile che ci fa riscattare l'1-1 della scorsa settimana e ci proietta al primo posto della classifica. La testa è già orientata ai prossimi impegni perché non vediamo l'ora di tornare a dominare ancora sulla Landa!
PROSSIMI MATCH:
Di Marco Amato